Peer Support Coordinators
LBC Student Success & Advising Peer Support Coordinators are students who provide advising support to Lyman Briggs students on topics related to academic and career advising, including, but not limited to, course scheduling, resume and cover letter development, and interview preparation. They also support programs and initiatives hosted by the Student Success & Advising teams and foster community among incoming students and peer support mentors.
The following students are the 2023-24 LBC Peer Support Coordinators.
Mike Hamilton
Peer Mentor focus
My name is Mike Hamilton. I am a sophomore this year in Lyman Briggs. I am double majoring in Behavioral Neuroscience and Human Biology. I am on the Pre-Med track with the goal of becoming a Psychiatrist. I am a member of the Phi Delta Epsilon Pre-Medical Fraternity and Pre-SOMA. This summer I volunteered with an organization providing opportunities for inner city children. I also shadowed various medical specialties in an effort to further explore my love for medicine.
This will be my first year as a Peer Support Coordinator. I love working to help others in any way possible and am thrilled to be a part of the Peer Mentor Support Team. Outside of class I love to play IM sports and spend time with friends. I look forward to being able to give back to my LBC community this year!
Gabriella Koechley
Peer Career focus
Hi everyone! I am a senior in Lyman Briggs College majoring in human biology with a minor in bioethics as a pre-medical student. In the future, I hope to go to medical school and become an anesthesiologist or an orthopedic surgeon with a subspecialty in sports medicine. Outside of the classroom, I am involved in Order of Omega, Women in STEM, and I am currently an active member of a sorority through the Panhellenic Council here at Michigan State.

This summer, I worked as a medical assistant for an otology, neurotology, and skull base surgery office as I gain more clinical experience in the field of medicine. In my free time, I enjoy traveling, swimming, and cooking. Two fun facts about me are that I was a competitive swimmer for ten years pre-MSU and I played the viola in my school's symphony orchestra for seven years! I have continued my passions for both athletics and performing arts through my time in college.
During my time at Michigan State, the Lyman Briggs community has truly made my college experience so special. It was initially intimidating choosing to attend a large school like MSU, but the faculty and students in Lyman Briggs College allowed me to feel welcomed and supported during one of the most important times of my life. I am forever grateful for Lyman Briggs College and all it has to offer its students.
As a Peer Support Coordinator, I wish to help you in any way you see fit. Every student has different needs, and I wish to emphasize this with each interaction I have with all of you during the upcoming school year. I am so excited to dedicate myself to a role in the place that I have called home for the past three years. Please do not hesitate to contact me with any questions, comments, or concerns. Go Green!
Nicole Peters
Peer Mentoring focus
Hi! I am Nicole Peters! I am a junior in 2023-24 in Lyman Briggs, double majoring in human biology and physiology with a minor in bioethics. I am on a pre-medical track and currently work as a scribe in the emergency department near my hometown. I also work in an on campus lab with the Edger Lab, researching the plant species Camelina with postdoctoral researcher Jordan Brock.
I love volunteering as I do so throughout the community with Sparrow Hospital and MSU Lions' Club, where I serve as vice president. Besides that, I have gone on a study abroad to Yucatan, Mexico to explore the differences in medicine both from a cultural standpoint and a populations standpoint. This summer I am going to Guatemala to complete a weeklong volunteer trip to provide clinic healthcare to rural villages in need. I am beyond excited for this upcoming semester as a peer mentor coordinator and I can't wait to work more with the Briggs community!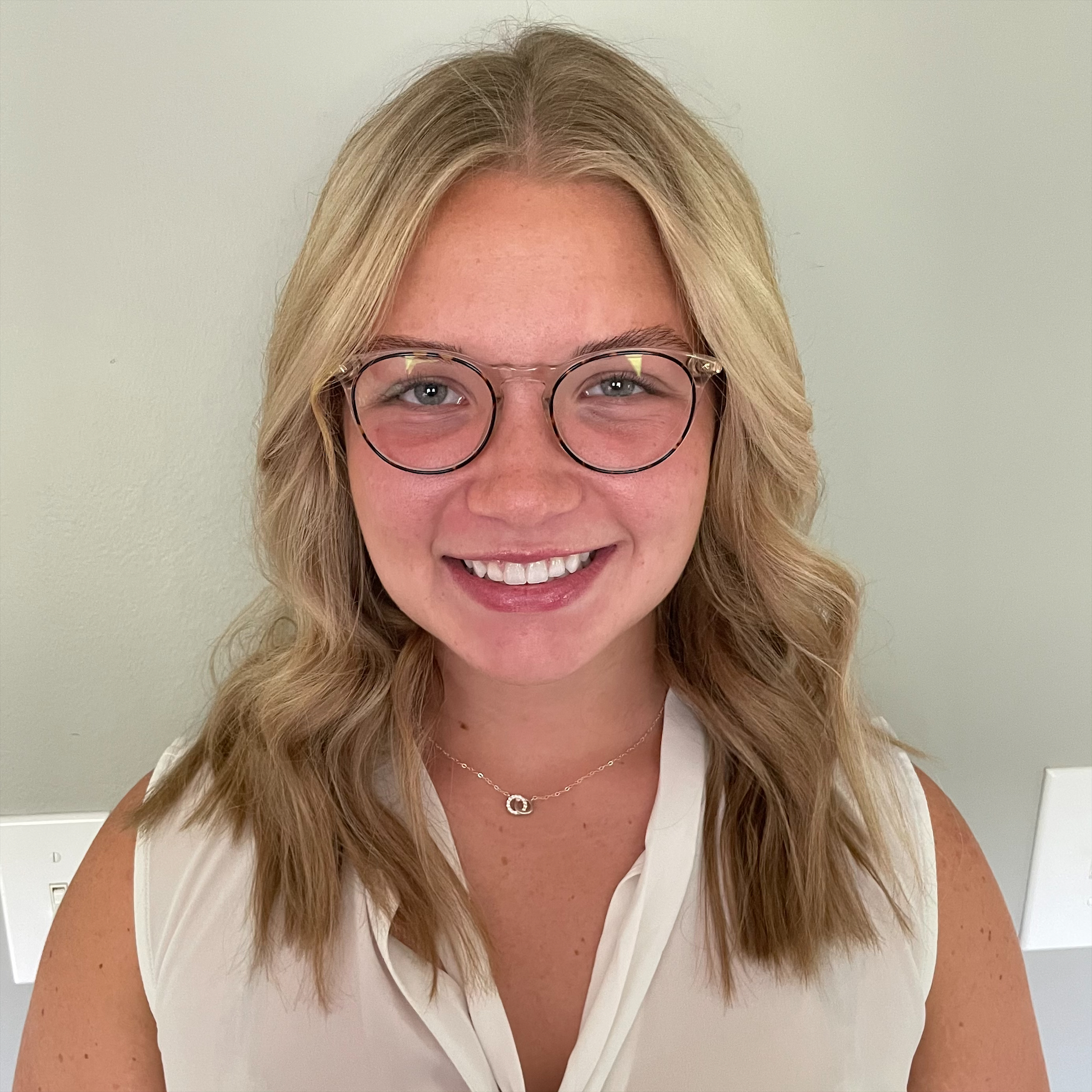 Grace Sanford
Peer Career focus
Hi! My name is Grace Sanford and I am a sophomore in Lyman Briggs majoring in neuroscience with a minor in bioethics. I am on a pre-medical track and hope to eventually work in either radiation oncology or as a neurosurgeon (this could definitely change). Outside of the classroom, I am an active member of the neuroscience club, the euchre club, and I am on an intramural sand volleyball team. I love to spend my free time by reading, being outside, and just surrounding myself with my friends! I have also been spending some extra time I have had this summer by working in a restaurant, as a babysitter, or through shadowing different medical professionals to see where I may fit in. 
Even though I am only a sophomore, Lyman Briggs has done so much for me throughout my first year! So, by being in a position in which I can help my peers in numerous ways, from academic and career advising to different workshops, I am thrilled to offer the same supportive environment that LBC has already provided me! As a Peer Support Coordinator, I want to be a person that can help you with as many things as possible! Everyone is unique in their own ways, so having the capability to guide everyone in the ways that best fit is my goal in this role. I want to both be a mentor and a friend, so please don't hesitate to reach out for anything you might need, and Go Green!!