Careers
Career Consultant
Krysta Coleman is the Lyman Briggs College Career Consultant. She works closely with members of the college and the Career Services Network to ensure that Briggs students are ready to tackle whatever comes next for them after graduation.
Services offered include:
career exploration
resume review
cover letter review
interview prep
mock interviews
developing a professional online presence
exploring career development resources
graduate school preparation
personal statement review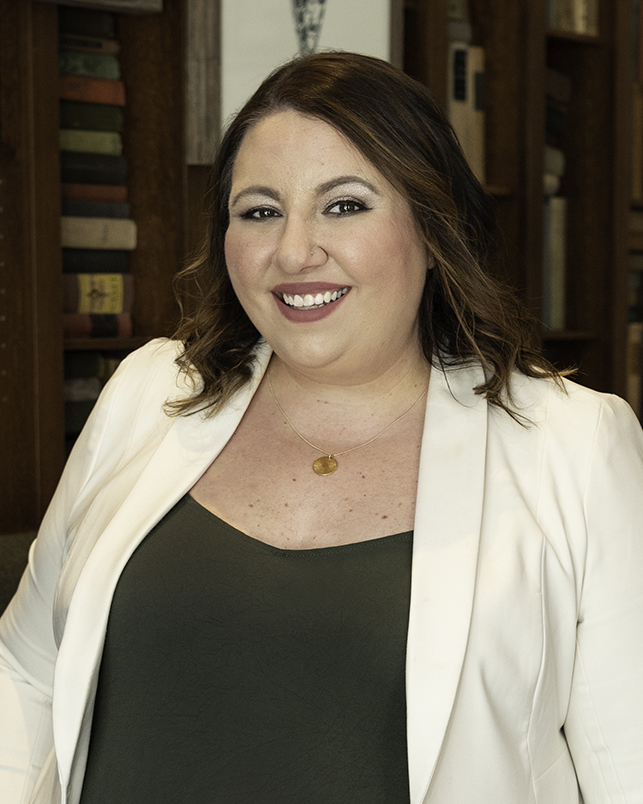 Schedule a Virtual Appointment with Krysta on Handshake
Log in to your Handshake account.
Click on Career Center, then click on Appointments and select Schedule a New Appointment.
Select Lyman Briggs College and then choose Appointment Type
Select Lyman Briggs–Krysta Coleman as the staff member, then Zoom Meeting –Lyman Briggs as the appointment medium
Select your Preferred Date/Time for your appointment, and make a note about what you'd like to discuss.
Questions? Contact Krysta directly at colem371@msu.edu.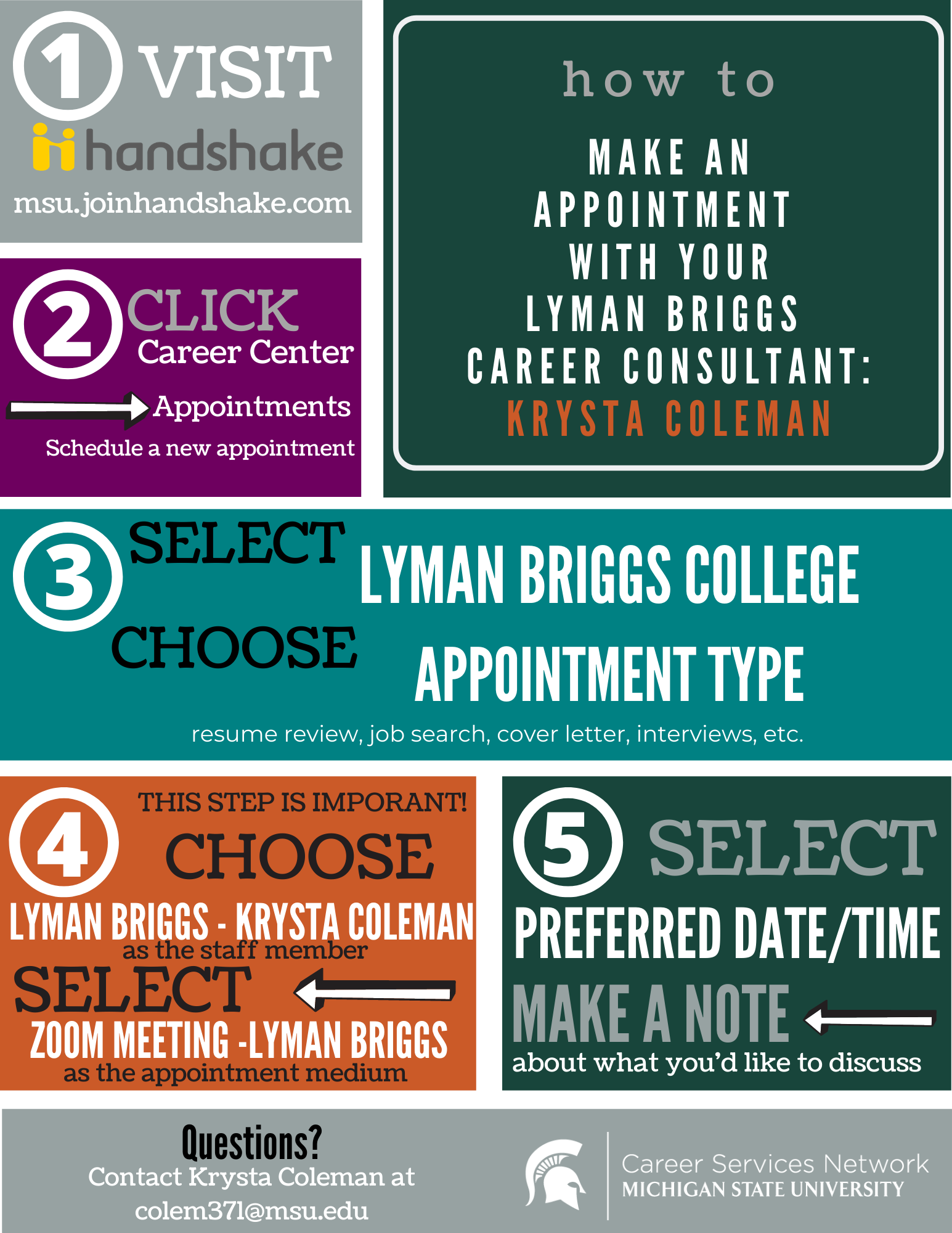 The MSU Career Services Network
The MSU Career Services Network offers resources and consultations to shore up your resumes and cover letters, search for internships, and more.
Visit the Career Services Network website.
Briggs Connect
The LBC Engagement Office is proud to announce the launch of Briggs Connect: a networking and mentoring hub within the MSU Connect platform. We are excited about this opportunity for our students, alumni, faculty, and staff to connect through mentorship and career discussions. We look forward to supporting the ongoing successes of the Briggs community in the coming years.
Directions to join Briggs Connect
Hit the "Join Briggs Connect" button
Log in or sign up. (Signing up involves making a profile or linking to LinkedIn)
Then select "Briggs Connect" from the menu of hubs that is presented to you.
Answer a few quick questions about yourself, and you'll be on your way!
If you're logged in to MSU Connect and need to find Briggs Connect
This section assumes you are logged in to MSU Connect or another hub.
Click on the white Spartan helmet in the upper left-hand corner of the screen.
From the pull-down menu select "Browse Hubs"
Find Briggs Connect on the following page.
Answer a few quick questions about yourself, and you'll be on your way!