Work With Us
Open Positions

Permanent research & teaching faculty 
Permanent teaching-focused faculty
Short-term teaching-focused faculty
Second Cohort of Distinguished Teacher-Scholar Postdoctoral Fellows (2 positions)
Professional advisors 
Professional staff

Hiring Objectives
Lyman Briggs College has a goal of promoting an inclusive environment in which outstanding teacher-scholars support the advancement of diversity, equity, inclusion, and belonging (DEI&B) in the academy. Therefore, the college seeks to bolster existing strengths and support the launch of exciting new programs and initiatives focused on advancing DEI&B. This agenda is best advanced by a cohort of faculty with varied perspectives and lived experiences in order to challenge biases and conventions in research and academia, promote innovation, and educate future generations. 
To meet this goal, we promote a dynamic research and teaching environment in which qualified individuals of differing perspectives and cultural backgrounds pursue academic goals with mutual respect and shared inquiry. Therefore, we encourage applications from – and welcome nominations of -- people within LGBTQIA+ communities, people of color, veterans, people with disabilities, and applicants from other minoritized groups.  
About the College 
Founded in 1967, Lyman Briggs College is a vibrant undergraduate residential college of Michigan State University focusing on the study of sciences in their diverse human, social and global contexts. The LBC curriculum integrates cutting edge, student-focused science and mathematical pedagogy with an innovative interdisciplinary curriculum that explores the history, philosophy, sociology, and communication of the sciences. 
Faculty work closely with students in small classes employing innovative and evidence-based pedagogical approaches. LBC is also a leading center within MSU for research on teaching and learning and for interdisciplinary scholarship.  
The college boasts a dynamic and supportive community of students, staff, advisors, and faculty who make LBC an exceptional place to learn and work.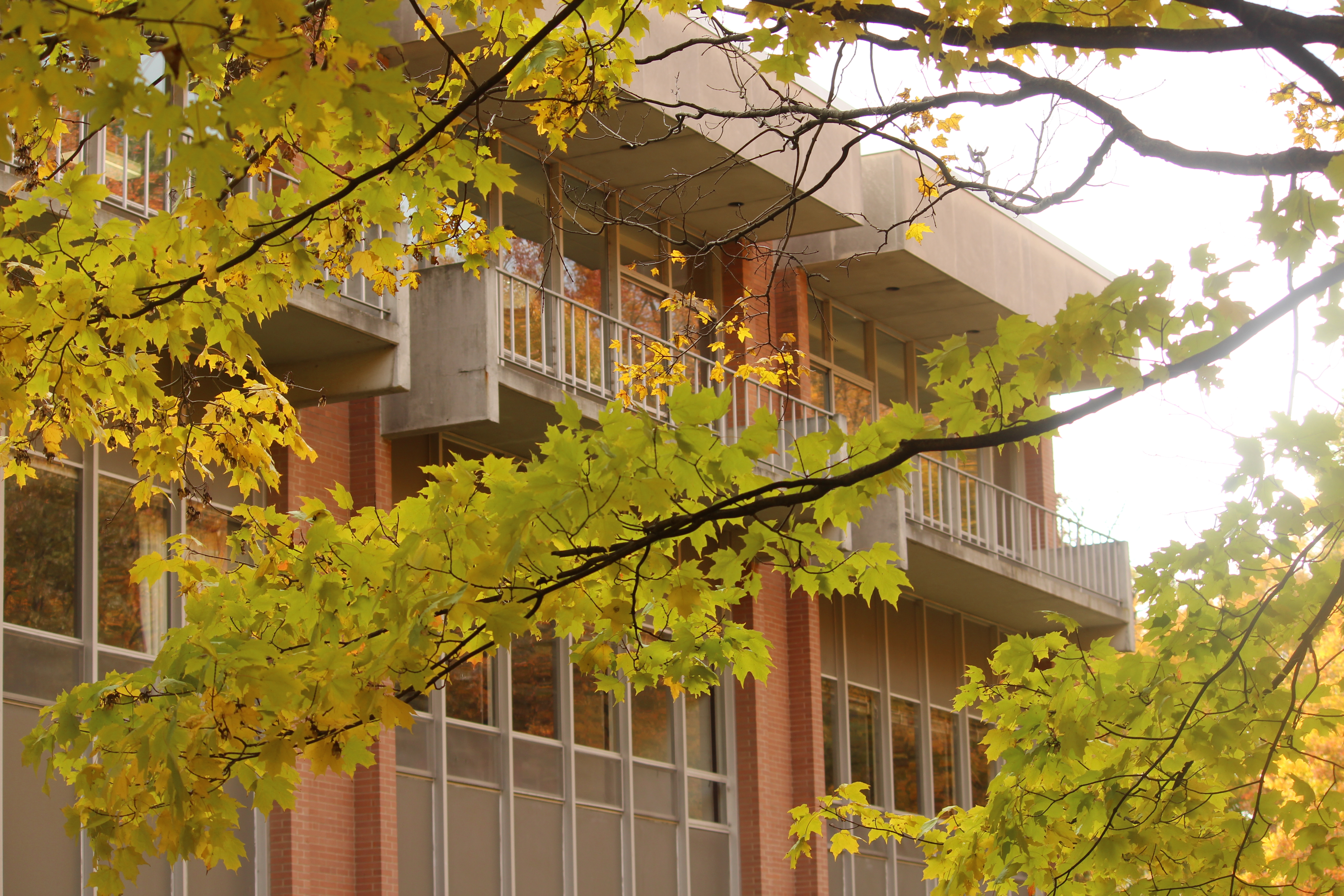 Mission & Vision 
Mission 
Lyman Briggs College is a residential, undergraduate, science-focused learning community dedicated to innovative and inclusive teaching, research, and engagement with the sciences in their diverse human, social, and global contexts.
Vision 
Lyman Briggs College will transform what it means to be a scientist. Through teaching and research, interdisciplinary collaboration, and a culture of support, inclusion, and mutual respect, Lyman Briggs will build a world in which:
Everyone can see themselves as active participants in the exploration of scientific knowledge. 
Greater inclusion and broader participation strengthens the knowledge gained from scientific research and practice.  
Scientists are compassionate, critical thinkers deeply engaged with the human, social, and global dimensions of their work.
Lyman Briggs recently finished a ten-year strategic plan. Two cross-cutting themes that run throughout are interdisciplinarity and diversity, equity, inclusion and belonging.
About the Faculty 
LBC is a non-departmental college that generally has about 45 faculty members and is organized in five disciplinary groups with broad coordination among them. There are four STEM fields represented (Math, Chemistry, Biology, and Physics) and multiple fields that study the human, social, and cultural dimensions of the sciences (History of Science, Philosophy of Science, Sociology of Science, Communication of Science).  
Most LBC faculty members in the tenure system have a joint appointment in a disciplinary department or program at Michigan State to support their scholarship and professional development. Some strong thematic research areas in the college include: 
Interdisciplinary collaboration and research in thematic areas such as environment, health/public health, and bioethics  
Diversity, Equity and Inclusion in the sciences  
The Scholarship of Teaching and Learning in the sciences and in science in context 
Ethics in the sciences
About the Students 
Lyman Briggs students, nicknamed, "Briggsies," are science-minded, motivated, and curious. As members of our residential college, they live in Holmes Hall as first-year students. This proximity to other first-year colleagues fosters strong peer connections, provides simple access to professors and academic advisors, classrooms, labs, study lounges, a dining hall and a coffee shop. Lyman Briggs students cite the supportive community and how it makes a large university like MSU, smaller. 
There are approximately 2,000 students in Lyman Briggs, 66% of whom are women. 31% of all primary, secondary degree, and additional majors identify as students of an underrepresented racial/ethnic group. Additionally, 32% of LBC students are members of the MSU Honors College. 
Lyman Briggs College retains twice the national average of women in STEM disciplines, whether or not those women stay in Lyman Briggs. Approximately 48% of our graduating students pursue graduate and professional degrees. Briggsies end up in a wide range of fields like medicine, public health, environmental sciences, and laboratory research.
About the University  
MSU is a research-intensive, AAU institution. MSU has many strong STEM departments, two medical schools, a nursing school, and a veterinary school. It is home to over 60 science studies scholars, ranging from historians and philosophers of science to legal scholars of science policy. Interactions are facilitated by research centers such as the Center for Ethics, Humanities, and the Life Sciences and the Center for Gender in Global Context. The university fosters a culture of cross-unit collaboration and offers financial resources such as seed grants for science studies scholars to work with STEM/biomedical scholars (http://s3.msu.edu), for interdisciplinary scholars (https://c4i.msu.edu ) and for interdisciplinary environmental science collaborations (https://espp.msu.edu/research/index.html).  
MSU Statement 
Michigan State University has been advancing the common good with uncommon will for more than 160 years. One of the top research universities in the world, MSU pushes the boundaries of discovery and forges enduring partnerships to solve the most pressing global challenges while providing life-changing opportunities to a diverse and inclusive academic community through more than 200 programs of study in 17 degree-granting colleges.
MSU's Approach to the Pandemic
The university is requiring all MSU students, faculty and staff to be vaccinated and boosted against COVID-19 with limited exceptions. Learn more at the Together We Will website.