Graduating Students
Spring 2022 Commencement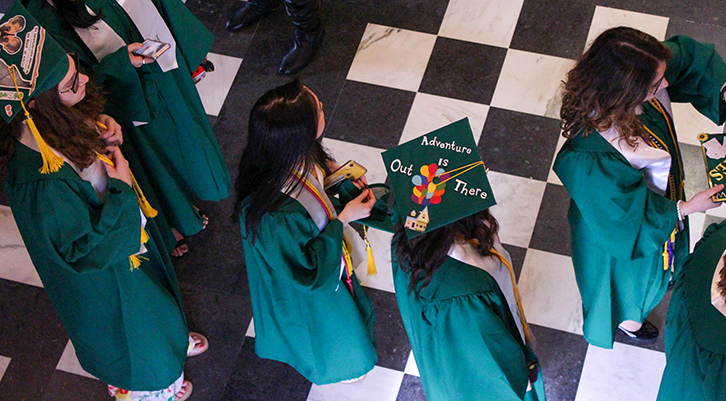 Please check back on this site as we learn additional information regarding our commencement celebration. In the meantime, here are the details:

When? Saturday, May 7 at 10:00 a.m., 2022

Where? MSU Auditorium, at the corner of Farm Lane and Auditorium Road.

Who can attend? All students who have applied for Spring or Summer Semester graduation are eligible to participate. Students can apply for graduation through their student account at student.msu.edu

Are tickets required? After applying to graduate, students must register for the commencement ceremony through Eventbrite.

Where can I park? Information about the venues, parking, and available shuttles can be found on the University Commencement website.

Where do I order my cap and gown? You can order your cap and gown from the Spartan Spirit Shop.

What if I need accommodations? Please find information on the Disability Accommodations page of the University Commencement website.
More details? Please refer to the University Commencement website for more details.