Briggs Biology
Briggs biology encourages students to master concepts of evolution, ecology, genetics, photosynthesis, respiration, and more. In addition, there are opportunities for independent study and research for students to create their own knowledge.
The Briggs sequence of introductory biology allows students to master biological concepts at the organismal level prior to learning biochemistry and cellular-level biology.
Briggs biology students are able to communicate discovery and hypotheses to others, are open to debate, and are capable of applying knowledge to create further hypotheses to test.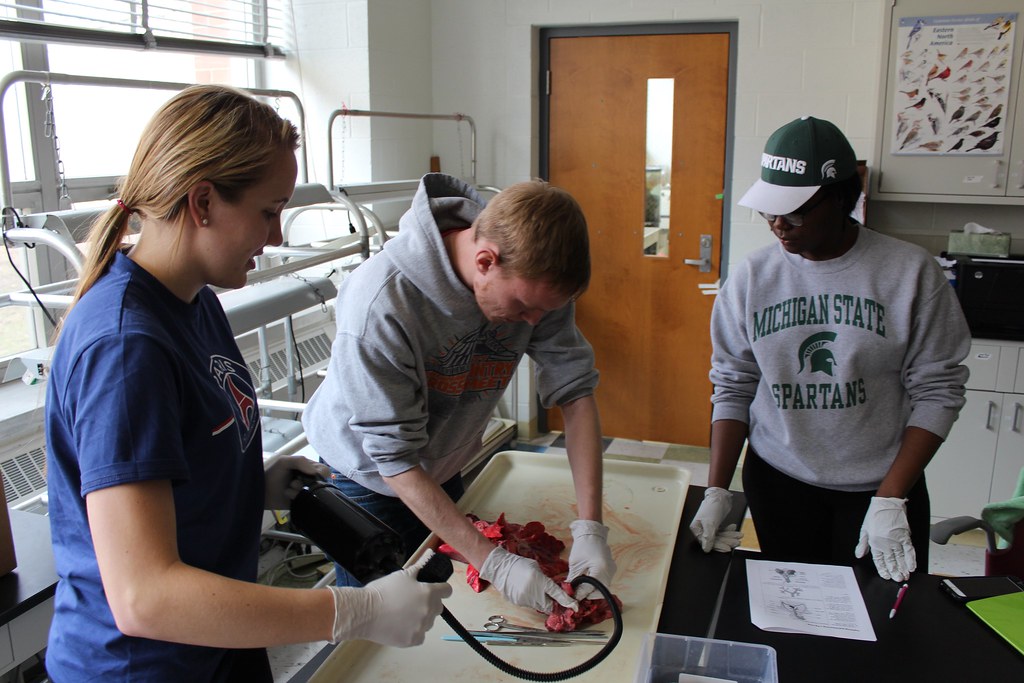 Courses
All course details, including semesters and times offered, can be found on the Office of the Registrar's website.
LB 144: Biology I: Organismal Biology 
Topics: Principles of genetics, evolution, ecology, and organismal diversity at the organismal level with a three credit laboratory component
LB 145: Biology II: Cellular and Molecular Biology
Topics: Principles of cell structure and function used to explain processes of bioenergetics, protein synthesis, and development. Three credit laboratory component
LB 348: Research Experiences in Biology
Topics: Laboratory, data science, or field research in basic or applied molecular, cellular, or organismal biology. 
Faculty
Visit the Faculty and Staff Directory and select Subject Area: Biology to read the names and biographical information of Briggs Bio faculty.