Krysta Foster takes new Associate Director of Career Services role to advance student access to career resources
August 8, 2023
To best support our students, with the support of the Provost, the LBC Dean's Office, and MSU Career Services, Krysta Foster (formerly Coleman) has taken a new role within Lyman Briggs College: Associate Director of Career Services-LBC. This role aligns with the LBC 2032 Strategic Plan goal of offering every student the opportunity to engage in high-impact learning experiences and explore diverse pathways.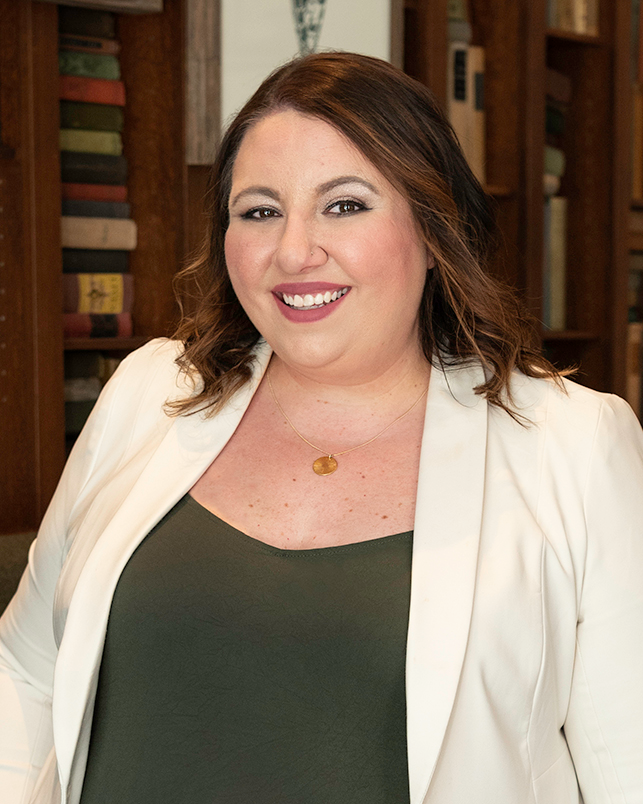 In her three years with the college, Foster has expanded student access to career education through advising, alumni engagement, and core curriculum integration. The new role will provide additional capacity for one-on-one support for Briggs students, further development of programming with the LBC Engagement Team, and will empower Foster to continue researching and scale the career curriculum integration into more courses.  
Foster holds a master's in Educational Leadership with a concentration in Higher Education and student affairs, and formerly worked as the director of alumni engagement for Lawrence Technological University.  
She began working for Lyman Briggs College in February of 2020, a decidedly difficult moment to begin establishing relationships with students, with the COVID-19 pandemic that would soon shut down campuses nationwide. Yet the past three years have been a time of growth and building capacity for career advising in Briggs. The number of career advising appointments increased 210% since 2020, most recently resulting in about 600 advising appointments (supported also by one graduate assistant and one undergraduate) in 2022-23. 
In partnership with Sarah Dickinson, Assistant Director of Alumni Relations, Foster expanded career networks for students. They developed Briggs Career Chats and Mock Interviews, which serve as opportunities for students to connect with recent alumni, find more about career paths in the sciences, develop personal networks, and engage young alumni with the college. Together, they are also working to develop an equity-based medical school prep program which was piloted last spring with a Personal Statement workshop for applicants to medical school, an important step in strategically beginning to develop a program that would sponsor and support students in the medical school process.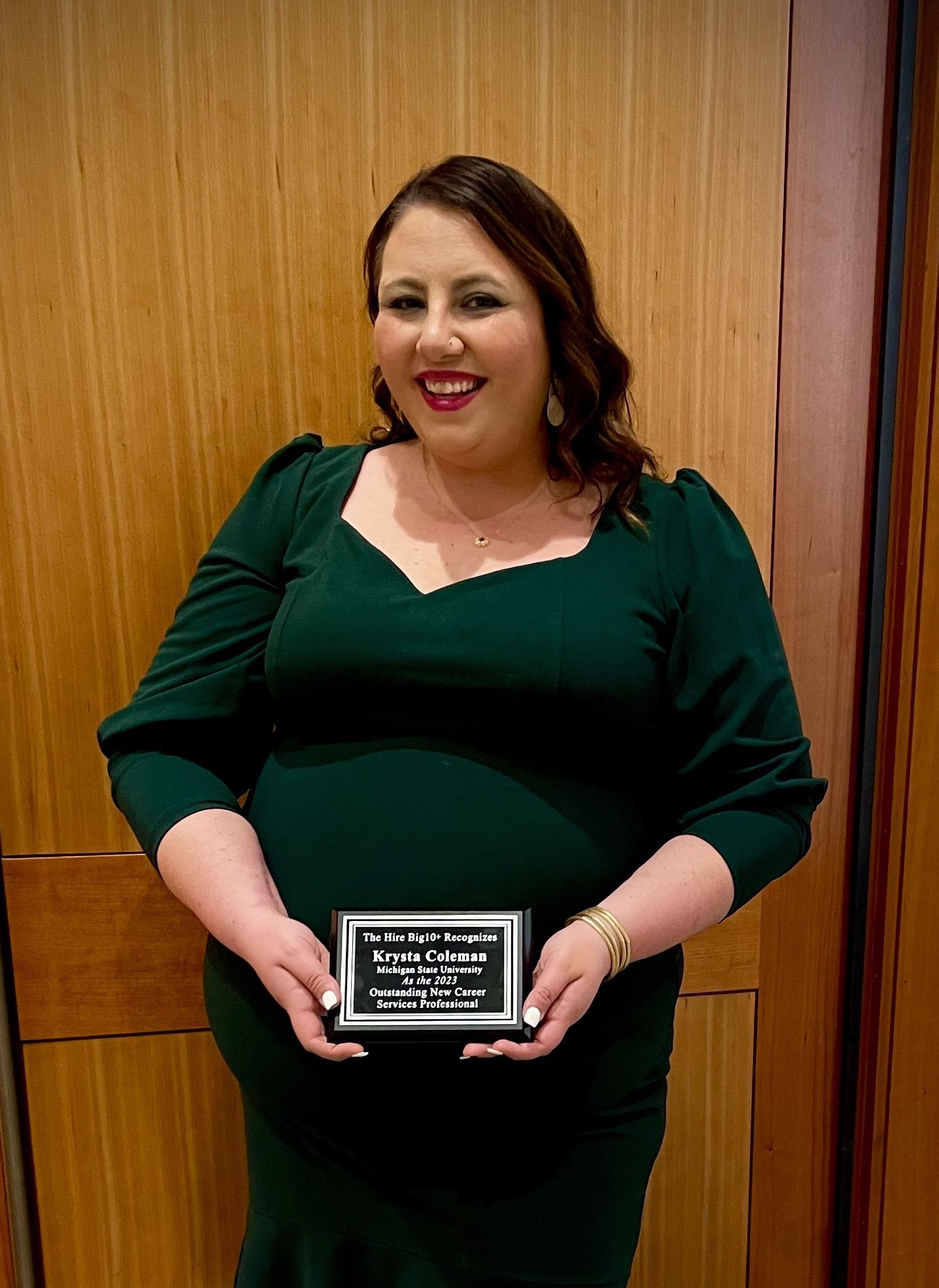 LBC Assistant Dean for Student Success and Advising, Niki Rudolph, writes, "Perhaps one of Krysta's strongest partnerships has been her collaboration with faculty, where she has developed a curriculum, in partnership with biology faculty member, Shahnaz Masani, to integrate career education into our introductory biology class." This work, called "Finding Your True North: Developing skills for career exploration, self-discovery, and parallel planning in an introductory biology course," was sponsored by the American Association of Colleges and Universities' Curriculum-to-Career Innovations Institute, and the pilot year (2022-23) was studied as part of the MSU Scholarship of Undergraduate Teaching and Learning program.  

For her efforts, leadership, and innovation, Foster received the 2023 Outstanding New Career Services Professional Award from the Hire Big10+ Career Consortium. 
Foster says, "Though I'm not a Spartan by degree (yet!), joining Lyman Briggs College has helped me to feel like I have found my professional home here at Michigan State University. Working with our students to develop and pursue their purpose, collaborating with my colleagues here in the college, and developing new relationships with alumni and stakeholders that benefit our Briggs community is truly a joy. I am thrilled to be stepping into the Associate Director role and look forward to building upon the foundation we have established in providing equitable, accessible, purpose-driven support for all of our Briggsies."