Alumni Spotlight: Russ Lampen
Russell Lampen, D.O., is a 1997 alum with a major in biology from Lyman Briggs, and a 2001 alum from the MSU College of Osteopathic Medicine. He holds board certifications in internal medicine and infectious disease. Currently he is an infectious disease specialist with Spectrum Health in Grand Rapids, Michigan.
Lampen readily admits it has been a challenging few years for infectious disease physicians. Yet his hard work has been recognized by peers: he was named a Top Doctor in the Spring 2022 edition of Grand Rapids Magazine.
We asked Dr. Lampen a few questions.
Why did you choose to attend Lyman Briggs? 
I was attracted to the concept of a smaller college withing a major university.  It was appealing to have smaller class sizes and personal interactions with faculty. Living with fellow Briggs students in Holmes Hall also created a supportive academic environment.
What's your favorite memory from Lyman Briggs?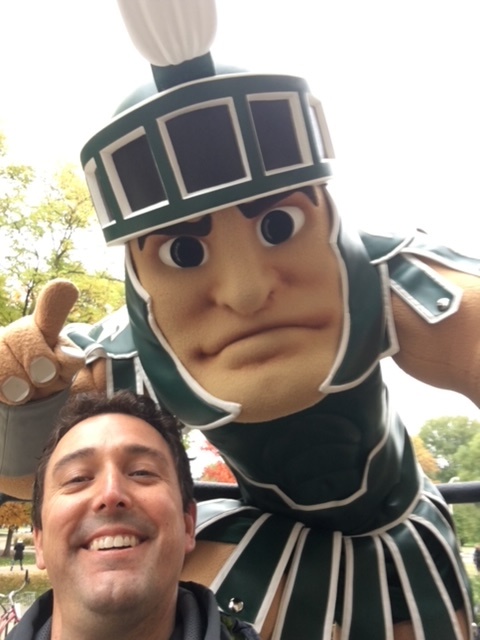 Plenty of great memories, some I can't share here 😊. I remember an extremely spirited snowball fight that erupted between Holmes Hall and Akers Hall during a snow storm just before everyone when home for the semester break. If I remember correctly a stream of DPS cars ultimately ended the skirmish. I also remember an extremely dedicated chemistry TA who, in an effort to increase attendance for a pre-exam study session, brought a TV down to the lecture hall so those who were interested could watch the first half of the MSU vs. Duke NCAA tournament game (MSU unfortunately lost that game in 1994).
What's the best piece of advice you could give to undergraduate students?
Try to take classes or join clubs or travel to places that may push you outside of your comfort zone or field of study. I spent part of my summer taking botany and ecology at the Kellogg Biological Station.  Even though neither of these classes were part of core pre-med curriculum, I gained an appreciation for the environment around me. I still use plant identifications skills every time I take a hike in the woods.  We all try to get from point A to point B as quickly as possible, sometimes it's important to stop and smell the flowers (pun intended).
Why did you go into your particular field of medicine?
Infectious disease physicians are often involved in taking care of some the sickest most complicated patients in the hospital. We sort through the: numerous labs, imaging studies, potential exposures, and related health conditions to develop treatment plans to help our patients. While much of the work done by infectious disease doctors involves taking care of individual patients, we also are involved in larger initiatives that improve healthcare safety, decrease antibiotic resistance, and help communities respond to emerging diseases (e.g. COVID, Monkeypox, EEE, West Nile).
What is the biggest obstacle you've faced in your career journey? 
Early in your career it can be difficult to refuse opportunities even if they may not be the best fit for your skill set. Learning what are your own goals and how to direct your career to reach those goals can be extremely challenging, but is vital for your long term career and personal well-being. I've been extremely fortunate to have a supportive wife and an understanding family that have always been there to help me reach my goals.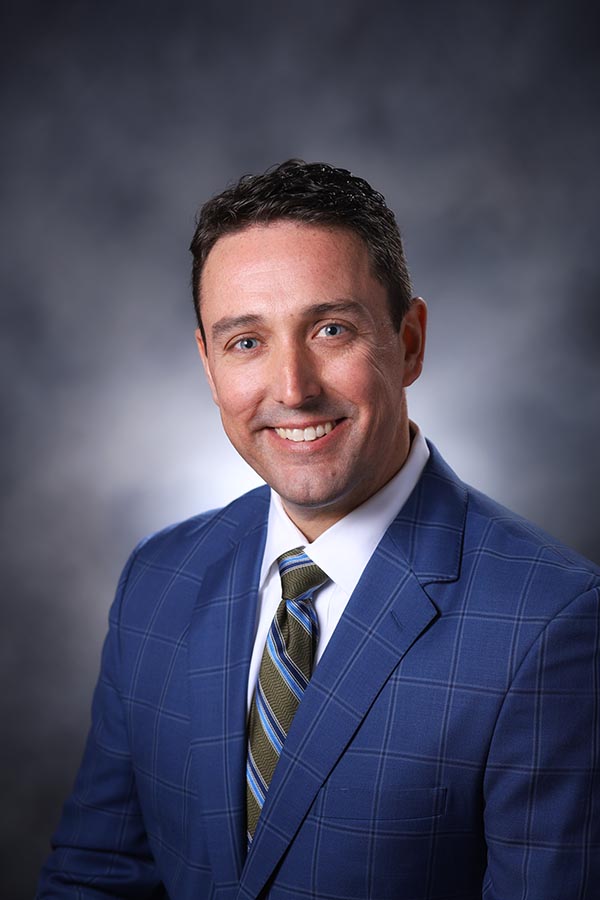 If you or your company are doing something for the community, we'd love to hear about it. Connect with Assitant Director of Alumni Relations, Sarah Dickinson.