Alumni Spotlight: Del DeHart
Some Lyman Briggs alumni are leaders in infectious disease medicine, an extremely important field in the time of the COVID-19 and Monkeypox pandemics.
Del DeHart, M.D., is a 1979 graduate of Lyman Briggs College, with majors in biology and secondary education. He went to medical school at MSU's College of Human Medicine and holds board certifications in internal medicine, clinical informatics, and infectious disease. DeHart works as a physician of infectious disease and infection prevention for the University of Michigan Health West in Wyoming, Michigan, and is associate professor of medicine in the Central Michigan University College of Medicine.
DeHart was recently named a Top Doctor in the 2022 Grand Rapids Magazine.
We asked Dr. DeHart a few questions about his education and career.
Why did you choose to attend Lyman Briggs?
As a first-generation college student from a rural high school in Michigan I did not have much to go on when choosing a college to attend. I knew science was my main interest and the residential nature of LBC really appealed to me as well. MSU was overwhelming, and the personal connections and smaller class sizes of LBC were so helpful.
What's your favorite memory from Lyman Briggs?
Our calculus professor coming in to lecture with his boots on, straight from his farm, and using a fencing project he was working on as the practical illustration of the day.
What's the best piece of advice you could give to undergraduate students?
Find mentors early and often! I am not sure that I had any idea how important that would be in my life and career entering college, nor did I have an appreciation of how willing some faculty were to provide guidance and support.
Why did you go into your particular field of medicine?
Infectious Diseases has been an amazing and transforming discipline in the years I have practiced. My career really began in the time of the AIDS epidemic and that set the tone for both lifelong learning and lifelong advocacy for others.
What is the biggest obstacle you've faced in your career journey?
Navigating the finances of higher education and early career development, though perhaps nothing like the pressures many current students now face. As my family grew I had to choose between continuing to pursue bench research after my fellowship, or entering practice.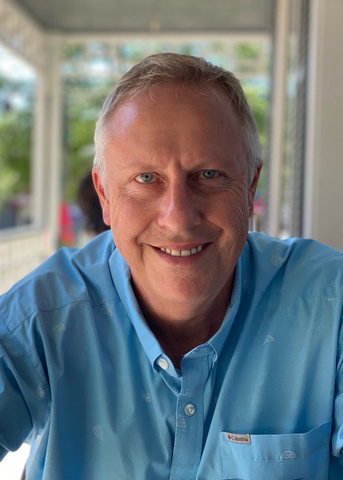 If you or your company are doing something for the community, we'd love to hear about it. Connect with Alumni and Donor Relations Coordinator Sarah Dickinson.