Alumni Spotlight: Farhan Bhatti
Lyman Briggs alumni are supporting their communities in very practical ways to help navigate the reality of the COVID-19 pandemic.
Farhan Bhatti, M.D., is a 2006 alumnus of Lyman Briggs College. He double majored, earning a B.Sc. in physiology and a B.A. in Public Administration and Public Policy. In 2012, he received his doctor of medicine degree from the MSU College of Human Medicine. Bhatti is a board-certified family physician and the CEO of Care Free Medical, a nonprofit clinic that provides medical, dental, and optometry care to underserved and uninsured individuals in the greater Lansing area.
In an August 2020 op-ed for the Lansing State Journal, Bhatti highlights the potential life-threatening effect of mail delays on Americans who rely on postal delivery of their medications.
Read "Slow mail endangers lives, affecting all Michigan citizens" on the Lansing State Journal website.
In October 2020, at the invitation of Senate Democrats, Bhatti testified before the Senate Judiciary Committee at the confirmation hearing for Supreme Court Justice then-nominee Amy Coney Barrett. Bhatti is a board member of the Committee to Protect Medicare, a super PAC that advocates for public health care options and the Affordable Care Act. His testimony included the impacts of the ACA and the importance of central leadership in the coronavirus pandemic.


Read "Lansing physician testifies during fourth day of Coney Barrett nomination hearings" on the Lansing State Journal website.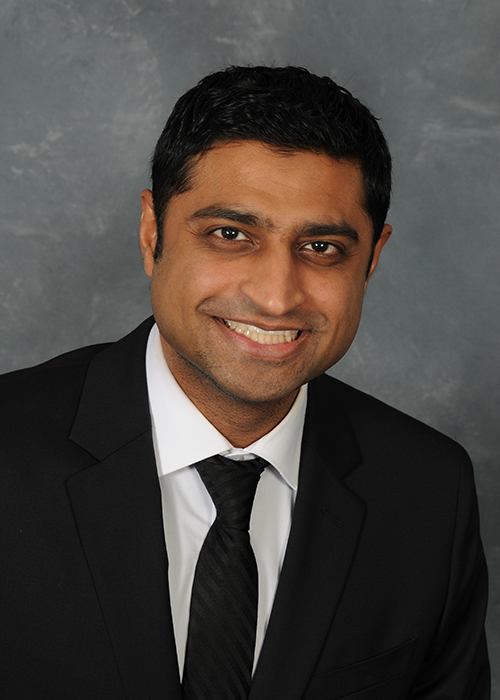 If you or your company are doing something for the community, we'd love to hear about it. Connect with Alumni and Donor Relations Coordinator Sarah Dickinson.