New platform connects alumni and students through mentoring
June 10, 2020 - Krysta Coleman and Sarah Dickinson
MSU Connect
One of the most valued contributions alumni make each day to current Spartan students is the gift of mentoring. Through a new campus-wide mentoring platform, MSU CONNECT, alumni are mentoring MSU students who have shared backgrounds and career interests by providing valued academic guidance and functional expertise.
The process for alumni and students to join MSU CONNECT is easy. Simply visit msuconnect.msu.edu/ and create an account or connect a LinkedIn profile.
Alumni then add areas of expertise and the topics on which they are willing to support student requests, and students can indicate specific areas for which they are seeking help and guidance.  
Additionally, during the registration process, alumni set their availability and contact preferences to align to the time they are able to give to being a Spartan mentor. 
While waiting for student mentoring requests, alumni can view and connect with other alumni mentors, join interest groups and join college-level hubs.
For students, they can search for mentors by location, industry, company/organization name or by help topic. They also can join interest groups and access valuable resources for success networking and mentoring. 
Whether they want to explore a major, need help with interview preparation or seek information on a job function or industry, it can all be done from their MSU Connect home page.
Once students and alumni connect, the system's dynamic functionality helps facilitate the mentoring experience by providing integrated messaging and video conference options, reminders for mentoring meetings and the ability to manage all communication and contact preferences.
Briggs Connect
The LBC Engagement Office is proud to announce the launch of Briggs Connect: a networking and mentoring hub within the MSU Connect platform. We are excited about this opportunity for our students, alumni, faculty, and staff to connect through mentorship and career discussions. We look forward to supporting the ongoing successes of the Briggs community in the coming years.
Directions to join Briggs Connect
Hit the "Join Briggs Connect" button
Log in or sign up. (Signing up involves making a profile or linking to LinkedIn)
Then select "Briggs Connect" from the menu of hubs that is presented to you.
Answer a few quick questions about yourself, and you'll be on your way!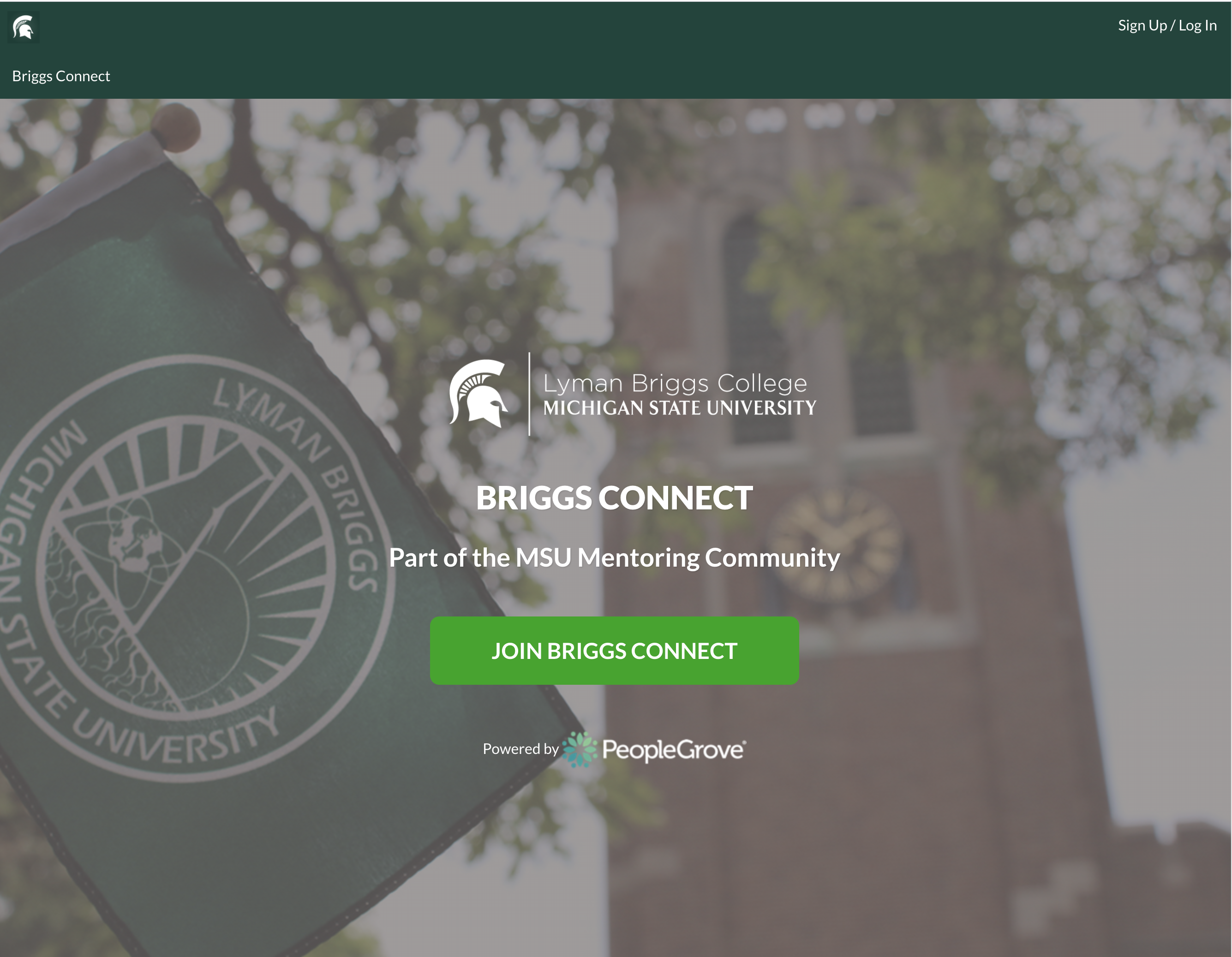 If you're logged in to MSU Connect and need to find Briggs Connect
This step assumes you're already logged in to MSU Connect.
Click on the white Spartan helmet in the upper left-hand corner of the screen.
From the pull-down menu select "Browse Hubs"
Find Briggs Connect on the following page.
Answer a few quick questions about yourself, and you'll be on your way!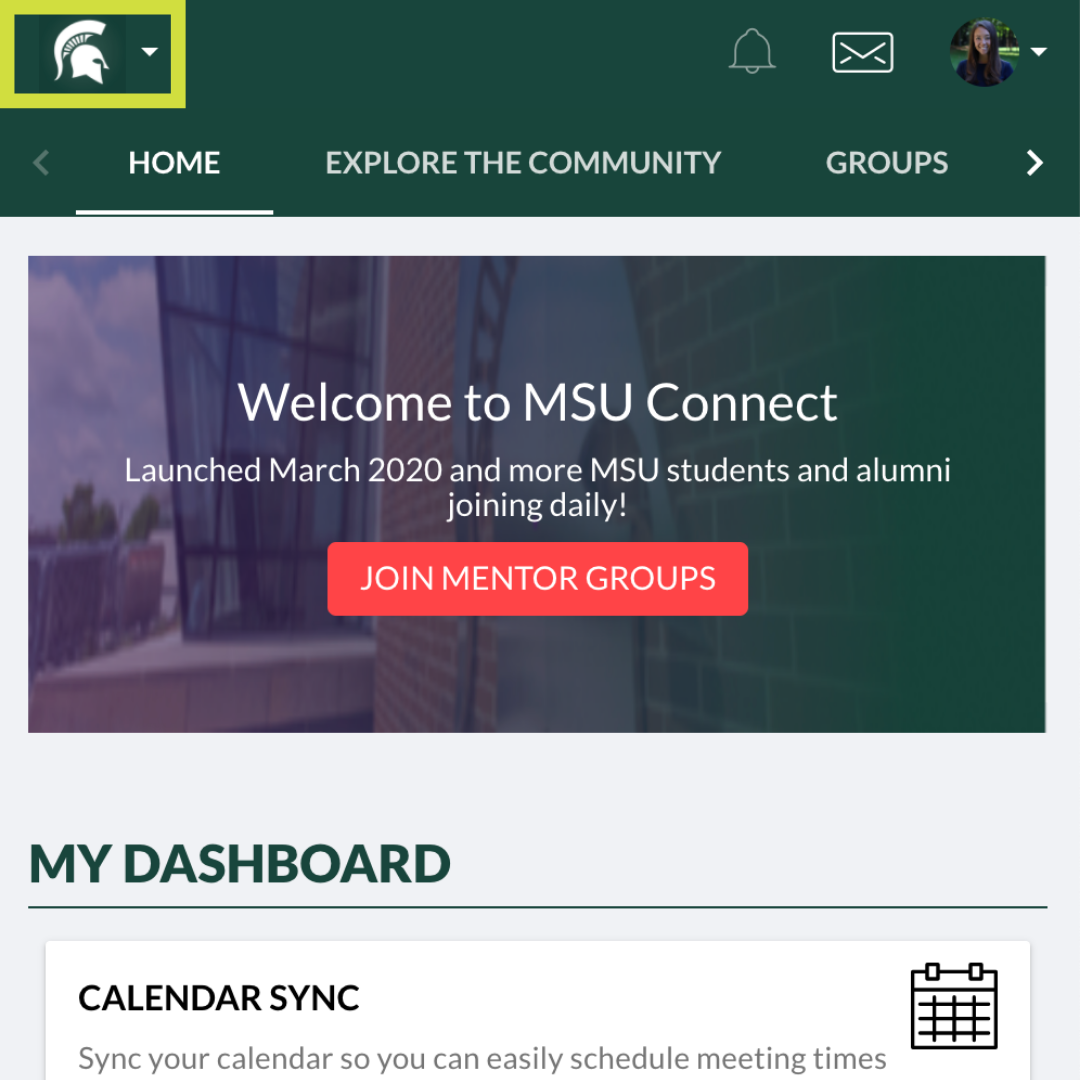 MSU Connect piece written by Jeff Beavers and Noel Dolan, originally posted on MSUToday.