Spring 2019 Commencement at a Glance
May 4, 2019
On Saturday, May 4, 2019, hundreds of students and their families and friends gathered in the heart of campus at the MSU Auditorium to celebrate the LBC graduating Class of 2019

This was one of the most accomplished classes of seniors to date. There is so much to be proud of! We broke it down by just some of the numbers: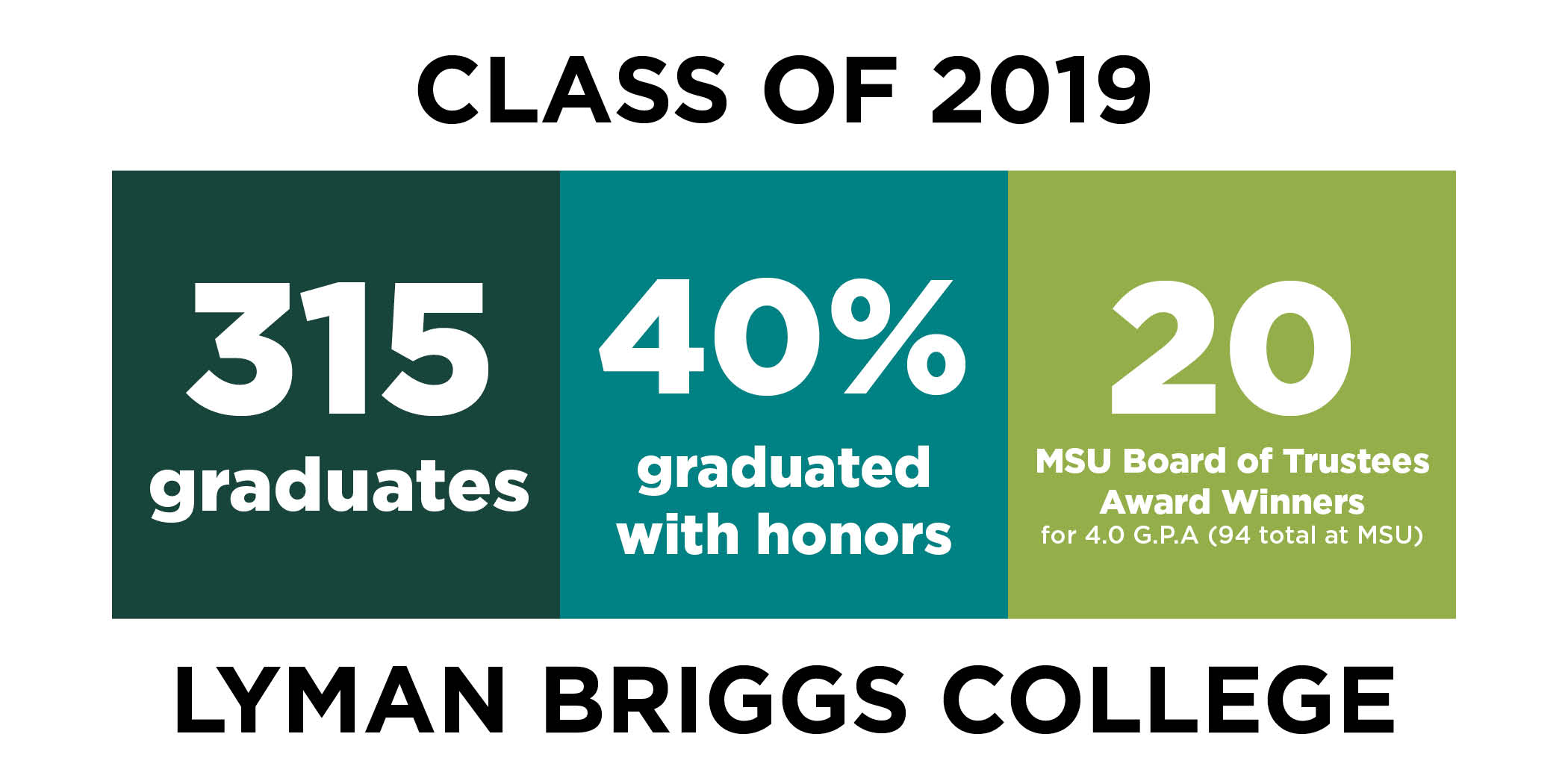 40% of the class graduated with honors:
• With honors: 3.77 to 3.91 gpa (top 7-20% of MSU Class of 2019)
• With high honors: 3.92 or higher gpa (top 6% of all MSU Class of 2019)
• Honors College: 40% of the LBC class! (126 students)

20 graduating seniors were Board of Trustees Awards Winners, which means they maintained a 4.0 grade point average throughout their undergraduate careers. Across the university, the total of 94 students was the largest ever to earn this honor.

At MSU, the Class of 2019 was comprised of 5,677 students. 315 were LBC students.

Awards and Distinctions
See this year's awards and distinctions list for awardees (PDF)
Photos
Photos from the event are posted on our Lyman Briggs College Facebook page
Video Recording
If you care to watch the ceremony, view the video on the WKAR website. Congratulations, Class of 2019!

Once a Briggsie, always a Briggsie.