Maxine Davis named LBC Director of Education Abroad and Away
January 15, 2020
Dr. Maxine Sewell Davis has recently been appointed as the Lyman Briggs College Director of Education Abroad and Away. Davis teaches chemistry, and has been a faculty member in Briggs since 2006. In this role, she will coordinate and oversee LBC's education abroad and away opportunities.
"I am pleased for the opportunity to serve as Director of the Education Abroad and Away programs at Lyman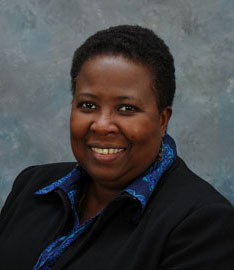 Briggs College," Davis writes. "I have led several programs to Nicaragua, and appreciate the life-changing experiences these programs afford to students. I am excited to apply my background to find ways to make education abroad and away programs more accessible to our students." 
Dr. Davis holds degrees in chemistry and environmental science, specializing in atmospheric chemistry. She worked for the bauxite industry in a laboratory setting, researched water, atmospheric, and soil chemistry for the International Centre for Environmental and Nuclear Sciences, and completed postdoctoral studies at NOAA and the University of Colorado, Boulder. 
Dean Michele Jackson writes, "Education abroad and away opportunities provide exciting environments for our Briggs students to continue studying science in context. We have a history of great programs led by LBC faculty. I look forward to working with Dr. Davis as she extends the reach and depth of our programs."