Two LBC faculty earn prestigious 2021 All-University Awards
March 10, 2021 - Beth Brauer and Blythe White
Lyman Briggs College is proud to announce that two of our faculty have earned distinguished All-University Awards from Michigan State University. These awards are given annually to a small number of outstanding faculty and staff within the university. We congratulate Kendra Spence Cheruvelil and Peter White on their awards.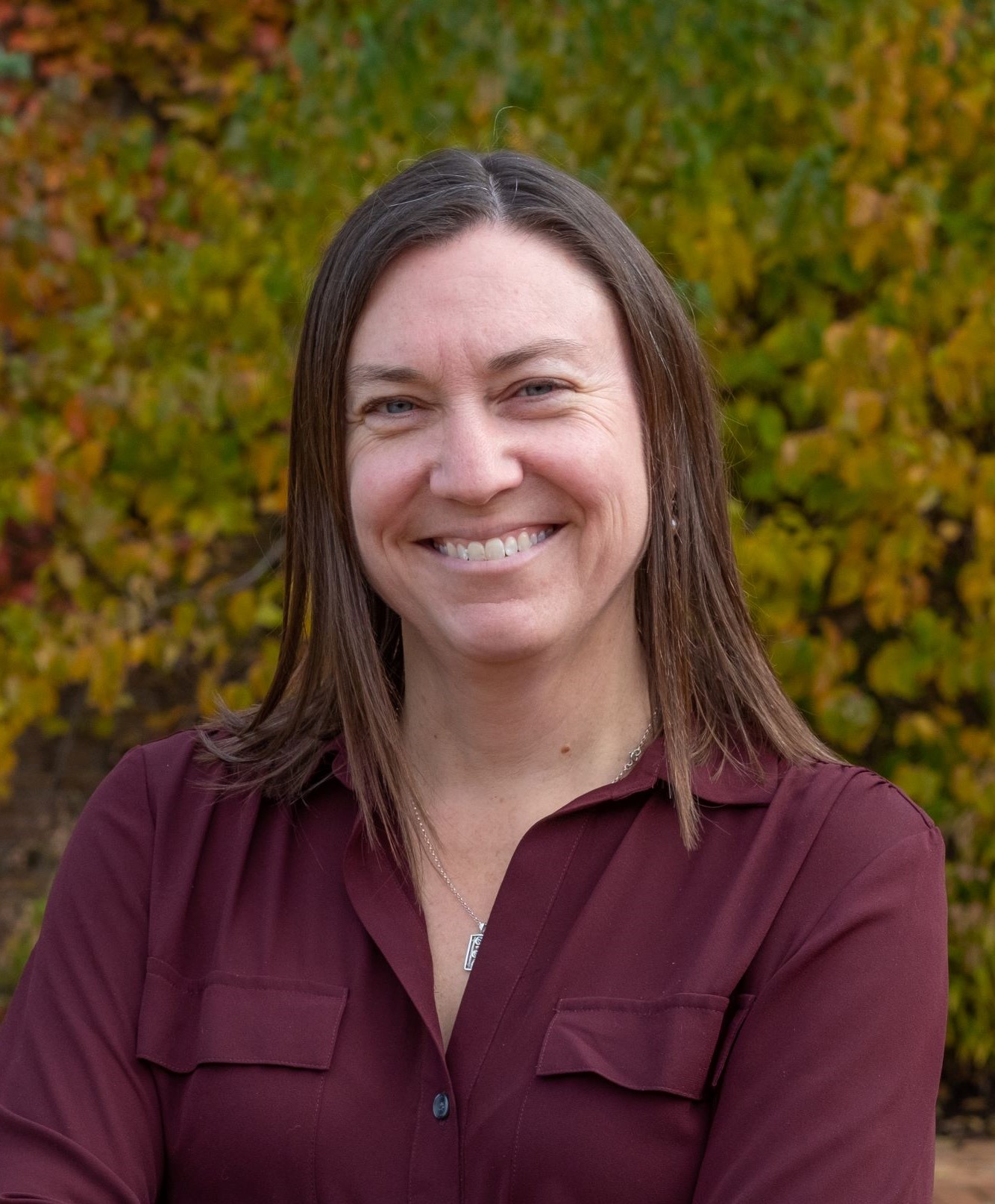 Kendra Spence Cheruvelil, interim dean of Lyman Briggs College and professor in the Department of Fisheries and Wildlife, has earned the William J. Beal Outstanding Faculty Award. Award winners are honored for a comprehensive and sustained record of scholarly excellence in research and/or creative activities, instruction and outreach.
 
Cheruvelil's aquatic ecology research formed the basis of landscape limnology, a subdiscipline of ecology focused on the spatially explicit study of lakes, streams and wetlands as they interact with freshwater, terrestrial and human landscapes to determine the effects of pattern on ecosystem processes. As co-director of MSU's Data Intensive Landscape Limnology Lab, she conducts big-data research on lakes to understand how global climate change, land use intensification and the spread of non-native species affect lakes across regions and continents.

Cheruvelil also conducts research on how scientific teams can work together more effectively to promote successful interdisciplinary collaborations. After years developing tools and approaches for creating an inclusive and productive research climate for her teams, she worked with a group of scholars to synthesize the literature and write a paper as a guide for other ecologists, particularly team-leaders. Instead, she created an important theoretical foundation arguing for a focus on team-diversity, inclusion and interpersonal skills. Taking this research to the next level, she published a second article postulating that team science was part of a broader suite of emerging ways of doing science that are integrally connected – Team Science, Open Science and Data-intensive Science. She posed that they form an essential part of many contemporary data-intensive research that is usually highly collaborative and demonstrate the importance of diversity in science teams. This paper was selected as the Editor's Choice article in BioScience in 2019.

A creative and scholarly educator, Cheruvelil implements innovative and evidence-based teaching practices, studies the effects of these interventions on student learning and classroom climate, and then assesses her performance relative to these standards. She has revolutionized the way that Lyman Briggs teaches introductory biology labs by creating a substantive team-based, semester-long research experience for students. Cheruvelil has trained future faculty by supervising dozens of undergraduate and graduate teaching assistants, and by developing workshops that help course assistants make their classrooms more inclusive.


The Provost's Office writes, "For her distinguished scholarship with far-reaching impacts in ecology and beyond; her creative, scholarly, and inclusive teaching; and her visionary leadership, Kendra Spence Cheruvelil is richly deserving of Michigan State University's William J. Beal Outstanding Faculty Award."

 


Peter White, associate professor of biology in Lyman Briggs College and associate professor in the Department of Entomology, has earned the Teacher-Scholar Award, which is awarded to faculty, early in their careers, who have earned the respect of students and colleagues for their devotion to and skill in teaching, and whose instruction is linked to and informed by their research and creative activities.

White's research focuses on patterns of insect distribution across human-disturbed landscapes. Specifically, he investigates the drivers of moth Lepidoptera diversity, richness and abundance over moderate temporal and spatial scales to understand the management of habitat fragments to maximize moth biodiversity in forest fragments that have declined in recent decades. His research aims to improve understanding of how this habitat change affects the species that remain, using an assemblage-based framework to investigate how moth assemblages are shaped by landscape connectivity, intra-habitat disturbance, hostplant quality, matrix parameters, predator/parasitoid pressure and storm disturbances.

Jointly appointed in Lyman Briggs College and the Department of Entomology, White's teaching responsibilities include introductory biology and a senior seminar in critical thinking at LBC and graduate entomology courses on insect genetics and teaching practices. He uses innovative teaching methodologies and maintains a robust education research program, exploring pedagogical approaches for and collecting learning data on evolution education, conceptual learning in biology, entomological basic studies and the integration of biology with other disciplines. He measures the impact of his classes to tweak his teaching approach, as needed, to achieve excellent educational outcomes and designs his labs to provide students with research experiences.

White's ability to engage and challenge his students, their positive responses to his teaching methods and content, and the effects those efforts have on student learning are outstanding. His students praise his flipped-classroom approach and its positive impact on their education. His focus on shrinking the divide between instructor and students has effectively engaged students with different learning styles and has made biology accessible to students from an array of academic backgrounds.

White is an effective mentor whose mentees speak highly of his enthusiasm, organization and ability to help them develop as science education instructors. When he teaches introductory biology, for example, he mentors teams of undergraduate learning assistants and graduate teaching assistants who help teach his inquiry-based labs. Over the past six years, he has included twenty-four undergraduates in his entomology and science education research program.
The Provost's Office writes, "As a teacher-scholar who excels in undergraduate pedagogy and pedagogical development and who integrates his teaching and pedagogical research to advance student education, Peter White is clearly deserving of a Michigan State University Teacher-Scholar Award."
---
Information about these winners written by Beth Brauer and originally posted on MSUToday.