Briggsies Eliot Haddad and Maddy Niblock serve on 2021 MSU Homecoming Court
October 1, 2021 - LBC Communications
Two accomplished Briggsie seniors were selected to be members of the 2021 MSU Homecoming Court of ten Spartans from across the university.

MSU Homecoming Court members are seniors who are recognized as exemplifying the qualities of leadership, spirit, integrity and achievement through their contributions and involvement at MSU. They serve as role models and Spartan Ambassadors. In addition to participating in Homecoming and Alumni Grand Awards events, they advocate for organizations and causes on campus. Each year only 10-12 students are selected.

Eliot Haddad is a LBC senior and member of the Honors College from Cornet Chehwan, Lebanon. He is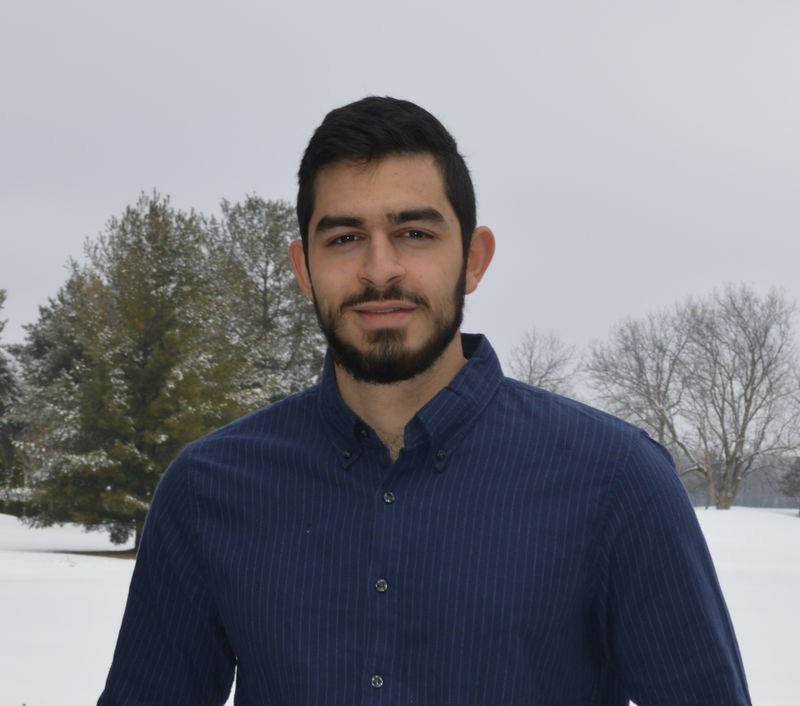 majoring in human biology with a minor in environment & health and bioethics. Haddad is actively involved in community service through his experiences with the MSU Tower Guard, the Adaptive Sports Club, Honors College Impact and more. On campus, he is the president of MOSAIC where he aims to foster multicultural dialogue between MSU students. He has also been a member of HSTAR, the Lebanese Student Association and the American Medical Student Association. To further his education, Haddad is a current undergraduate learning assistant for Introductory Microbiology and a Residential Business Community tutor. Haddad has also been conducting research on the gut microbiome for three years in the Department of Food Science and Human Nutrition. Currently, he is applying to medical school.


Madeline Niblock is from Howell, Michigan majoring in human biology with a minor in bioethics in Lyman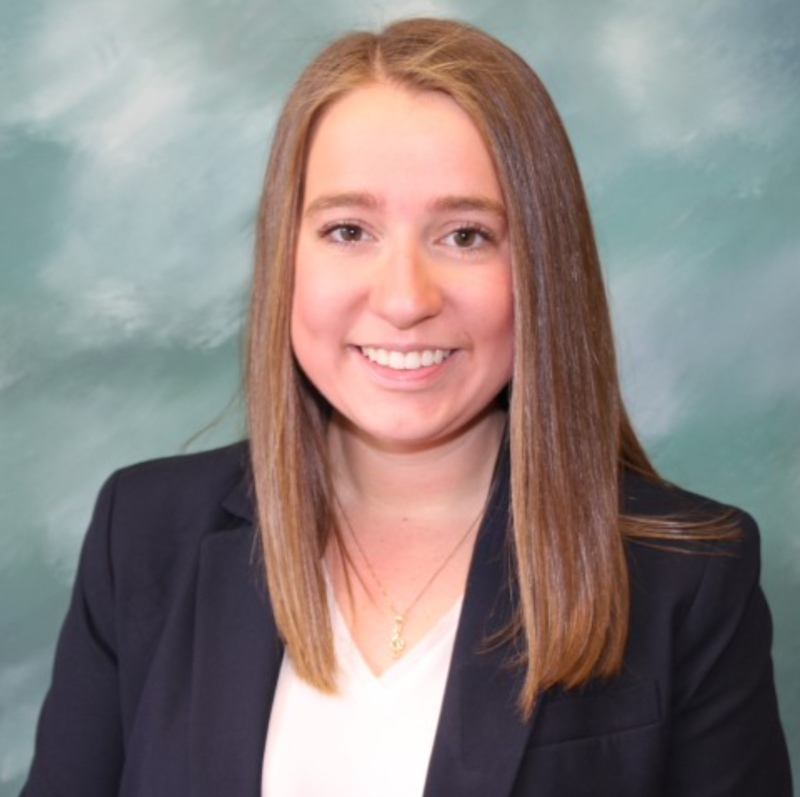 Briggs College and is a member of the Honors College. Niblock continues her education as an undergraduate researcher in the Department of Biochemistry and Molecular Biology and as an undergraduate learning assistant in the Department of Microbiology and Molecular Genetics within the College of Natural Science. She is a current member of the Big Ten Flag Corps and has the honor to lead the Spartan Marching Band across the Beal Street Bridge to Spartan Stadium on football game days. Niblock has had the opportunity to work as a medical assistant at Great Lakes Pediatric Associates and has had past experiences with Primary Eye and Vision Care and the Radiology Apprenticeship Program at Beaumont Hospital. This summer, she will be a tutor-counselor for the MSU College of Osteopathic Medicine OsteoCHAMPS program. She co-founded Spartan Bedside DJ, a student organization that leverages the power of music to improve the emotional wellbeing of patients at Sparrow Hospital. Recently, Niblock also helped create Pandemic Tutoring Services that allows MSU students to help children in the Lansing area academically during the unique circumstances of the pandemic. Niblock values the importance of diving into new experiences and opportunities to work toward a greater good.

"I am very proud of Maddy and Eliot," writes Interim Dean Kendra Spence Cheruvelil. "They have shown maturity and commitment to their studies, to their research, and to student organizations. I am heartened by their dedication to serving the community and representing Briggs and MSU in these ways."
We asked these accomplished students to reflect on their Briggs experiences and consider what the 2021 Homecoming theme "Spartans Journey Together" means to them.

Q: Why did you choose to attend Lyman Briggs?

Haddad: I chose to attend Lyman Briggs because of the opportunity to make MSU feel like home through the living-learning opportunities and smaller class sizes. Lyman Briggs has really expanded my network and allowed me to meet and grow alongside so many driven and outstanding people.
Niblock: I had decided to attend MSU and had to make the decision between Lyman Briggs and the College of Natural Science, similar to many other rising freshmen. After touring Lyman Briggs College with Gerica Lee, I quickly fell in love. I adored the connection between students of similar interests, fostered by the close living conditions. I also loved the proximity to many of my classes and professors. I knew that this would help me not only be academically successful, but also have a fantastic college career.

Q: What sparks your curiosity?

Haddad: Issues affecting our world (globalization, environment, policy) and human health really spark my curiosity, along with the differences in quality of life driven by entirely avoidable circumstances in developing nations. I also love learning about each person's life experiences— who they are, where they've been, what they've done, lessons learned…

Niblock: My curiosity is sparked by the desire to live a life of purpose. We as humans are only on this Earth for a very limited time, and I am determined to make to use my time here in the best way possible.

Q: What advice would you give to our Briggsies, especially our first- and second-year students?

Haddad: Take advantage of Holmes Hall and the connections you'll foster inside those walls. Meet a lot of people, ask questions in class, show up, make an effort to broaden your horizons and networks on the daily. That's how you'll keep growing. 

Niblock: To my first and second year Briggsies, do not be afraid to try new things, both in LBC, but also within MSU. There are endless amounts of opportunities available to you at MSU, push yourself our of your comfort zone and get involved!
Q. What does the 2021 Homecoming theme "Spartans Journey Together" mean to you?

Haddad: "Spartans Journey Together" means that each member of our community truly works to build others up, not only creating new knowledge, but spreading it to all corners of this world for the betterment of humanity. 
Niblock: "Spartans Journey Together" to me means that all Spartans come from unique backgrounds and are destined for unique futures. When we combine all of these different journeys together, Spartans as a unit are destined for greatness and SPARTANS WILL transform the future.