Dr. Sharon DeGraw named HPS major/minor coordinator
October 20, 2020
Dr. Sharon DeGraw was recently named the History, Philosophy, and Sociology of Science (HPS) Major and Minor Coordinator for Lyman Briggs College. After receiving her Ph.D. from Michigan State University in 2004, DeGraw joined the faculty of Lyman Briggs College. Her primary research areas are race, subjectivity, and science fiction. Her book, The Subject of Race in American Science Fiction, was published by Routledge in 2006. DeGraw currently teaches the history and sociology of science. She especially enjoys teaching courses that focus on technology, gender and space, and her classes often incorporate fiction in conjunction with non-fiction texts.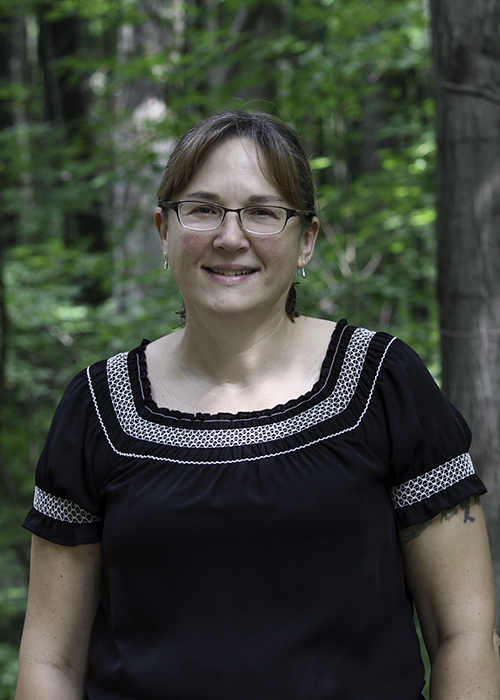 The HPS curriculum provides students with an expansive view of what science is and how it functions in society. Concepts, theories, and methods from the humanities and social sciences lead to key questions about how science and scientists acquire authority, the ethical boundaries of scientific practice and technology, as well as how scientific knowledge is produced, by whom, and to what consequence.    
LBC Dean Michele Jackson writes, "HPS is a foundation of the Briggs curriculum and we are fortunate our students are also able to pursue this area through an exciting and unique major. A broad perspective of science in its societal, humanistic, and philosophical contexts is a hallmark of the Briggs education."    
In her new position, DeGraw will meet with students interested in majoring or minoring in HPS and help them to customize courses and pursue research in humanistic perspectives of science. The coordinator position consolidates and lends continuity to the HPS major/minor process, so that students can more easily pursue a career in the HPS of science or fulfill their HPS college requirements.  
DeGraw writes, "I enjoy working with students who are excited about science and how it operates within cultural frameworks. HPS majors/minors are curious, engaged, and thoughtful, the ideal student scholars and citizen scientists. HPS provides science communication skills essential in modern society. Our students will have the background to advocate, mediate, and make a difference in how science not only operates but also is integrated into our daily lives."  
Dean Jackson writes, "One of the strengths of Lyman Briggs College is our ability to offer so many perspectives on science, and to support our students in their interests. I look forward to working with Dr. DeGraw as she empowers students who pursue the humanistic and social aspects of science and explore all the vocational opportunities available to them."