Feb. 15 Message from Dean Cheruvelil following February 13 events
February 15, 2023
Vigil at the Rock | February 15, 6 p.m.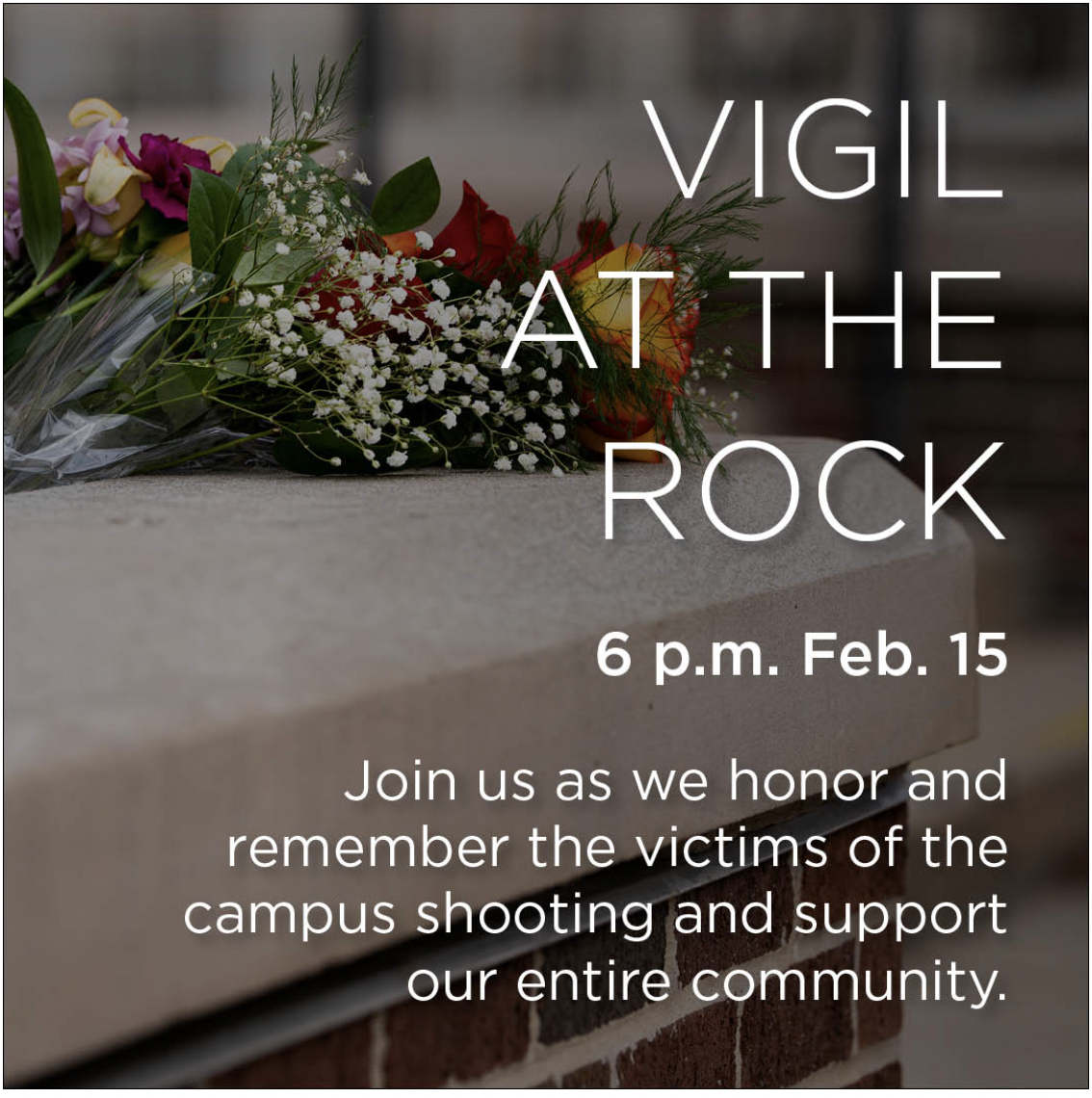 Join the campus community as we honor and remember the victims of the campus shooting and support one another

For those of you on campus who would like to attend with other Briggsies, we will gather in the courtyard north of West Holmes Hall (black, highlighted X on map below) at 5:30 p.m. to walk together to the Rock. If you'd rather meet up with us at the vigil, we will gather on the grass southeast of the Rock, as close to the black, highlighted Y on the map below as possible.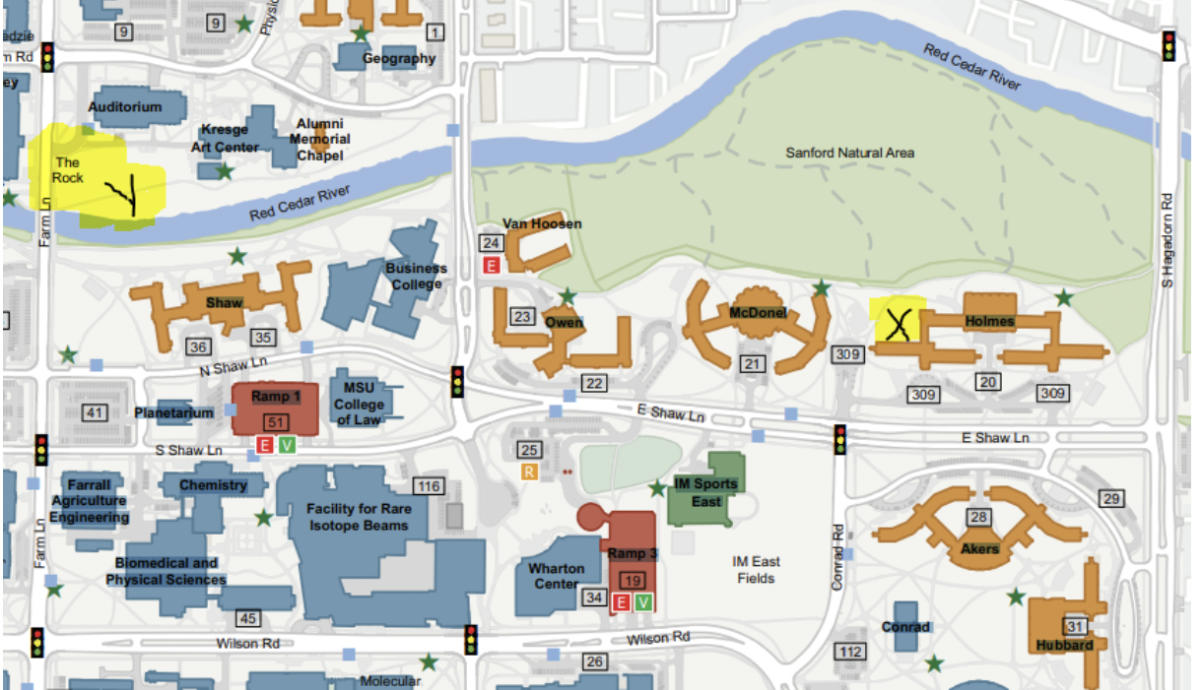 Vigils around Michigan
If you are not close to campus, but want to take part in a vigil, many localities across the state and country are organizing similar events. This article in the Detroit News has information about many vigils in Michigan, including in Kalamazoo, Bloomfield Hills, Dearborn, Grosse Point Farms, Ann Arbor, Commerce Charter Township, and Clawson.
 
Mental Health Resources
CAPS maintains a
page of resources available
 for your mental health support. These include the following:
Crisis counseling at the Hannah Community Center (819 Abbot Rd., East Lansing) for MSU students, staff, faculty and their families, Feb. 15, from 12:30-5:30 p.m.

Please check in at the front door to be directed to trained crisis counselors.  
A small CATA bus marked "SHUTTLE" will transport community members from the Shaw Ramp (MSU/CATA Transportation Center on campus) to the Hannah Community Center, and back.  

Crisis counseling in private dining rooms

Private dining rooms of Akers Hall (908 Akers Rd) 12:30-5:30 p.m. for students

Crisis counseling in OISS (International Center)

Office of International Students and Scholars (427 North Shaw Ln., East Lansing), 12:30–5:30 p.m. to support students, faculty and staff. 

24/7 virtual crisis counseling

Call CAPS at (517) 355-8270 and press "1" at the prompt to speak with a crisis counselor any time. 

Student Listening Spaces

Student Listening Spaces are available to process the tragedy with others: today through Thursday in Akers 137, Brody 136/138, Student Services 110, or via Zoom (see information below). All locations will be staffed from 12–6 p.m. Virtual Listening Spaces will also be available via: https://msu.zoom.us/j/91429974640; Meeting ID: 914 2997 4640; Passcode: 512962.

Additional crisis resources, including ways to find local providers and self-guided resources, are available on the CAPS Crisis page.  
Animal Love
Finally, for those of you local who might be interested in some animal love: 
Constellation Cat Café (3320 East Lake Lansing Rd, East Lansing) is offering some free cat room sessions for MSU students today through Friday. Sign up under the events tab.
Potter Park Zoo is offering MSU students and employees free entrance to the zoo. Just show your MSU ID at the gate. 

MSU Dairy Farm (208 College Rd) and MSU Horse Farm (213 Collins Rd), just south of main campus, are open for animal visits.
Thank you for all of the love and care you are showing each other,






Kendra Spence Cheruvelil
Dean, Lyman Briggs College
Professor, Department of Fisheries and Wildlife
& Lyman Briggs College
Michigan State University