LBC students Bailey Bowcutt and Calista Busch awarded prestigious national Goldwater Scholarships
May 18, 2022
Three Michigan State University undergraduate students, including two Lyman Briggs College students, have been named recipients of the nationally competitive Barry M. Goldwater Scholarship. MSU has produced 52 Goldwater Scholars since 1991.  
The Lyman Briggs College Goldwater Scholars are Bailey Bowcutt, a rising senior majoring in microbiology and a member of the Honors College, and Calista Busch, a rising senior majoring in genomics and molecular genetics and member of the Honors College. 
The other MSU recipient is Samuel Sottile, a rising senior majoring in advanced mathematics in the College of Natural Science and a member of the Honors College. 
Each year, the Barry M. Goldwater Scholarship seeks scholars committed to a career in science, mathematics, or engineering who display intellectual intensity and who have the potential for significant future contribution in their chosen field. Those students are awarded funding for undergraduate tuition and living expenses. The funding for these awards is a collaboration between the U.S. Congress and the Department of Defense's National Defense Education Program. 
For the 2022 Goldwater Scholarship competition, 1,242 outstanding undergraduates were nominated by 433 institutions. Bowcutt, Busch, and Sottile were among 417 scholars selected.
"These are extremely competitive scholarships, starting with an internal competition at MSU before going to the national committee. Bailey and Calista exemplify what is possible for undergraduates conducting research at LBC. We're proud of what they've accomplished and looking forward to seeing what their futures hold," said LBC Dean Kendra Spence Cheruvelil.  
Bowcutt is a research assistant with Dr. Shannon Manning examining how antibiotic treatment leads to antibiotic resistant microbes in dairy cattle gut microbiome. She is a STARR Scholar, having earned a prestigious MSU scholarship for students from the Upper Peninsula of Michigan or the State of Wyoming. Bowcutt is president of MSU's Microbiology and Molecular Genetics Club. She is also the 3D Printing Team Lead for the MSU Resource Center for Persons with Disabilities, which started from her time in the Tower Guard, an honors organization for second-year MSU students. Bowcutt is from Cheyenne, Wyoming. 
Busch is a research assistant with Dr. Richard Schwartz studying the effect of diet and oxybenzone on the proliferation of breast cancer. She is an Undergraduate Learning Assistant for Lyman Briggs College chemistry courses and group leader for the Spartan Support Network, which focuses on promoting mental health through conversations with peers. Busch is from Mason, Ohio.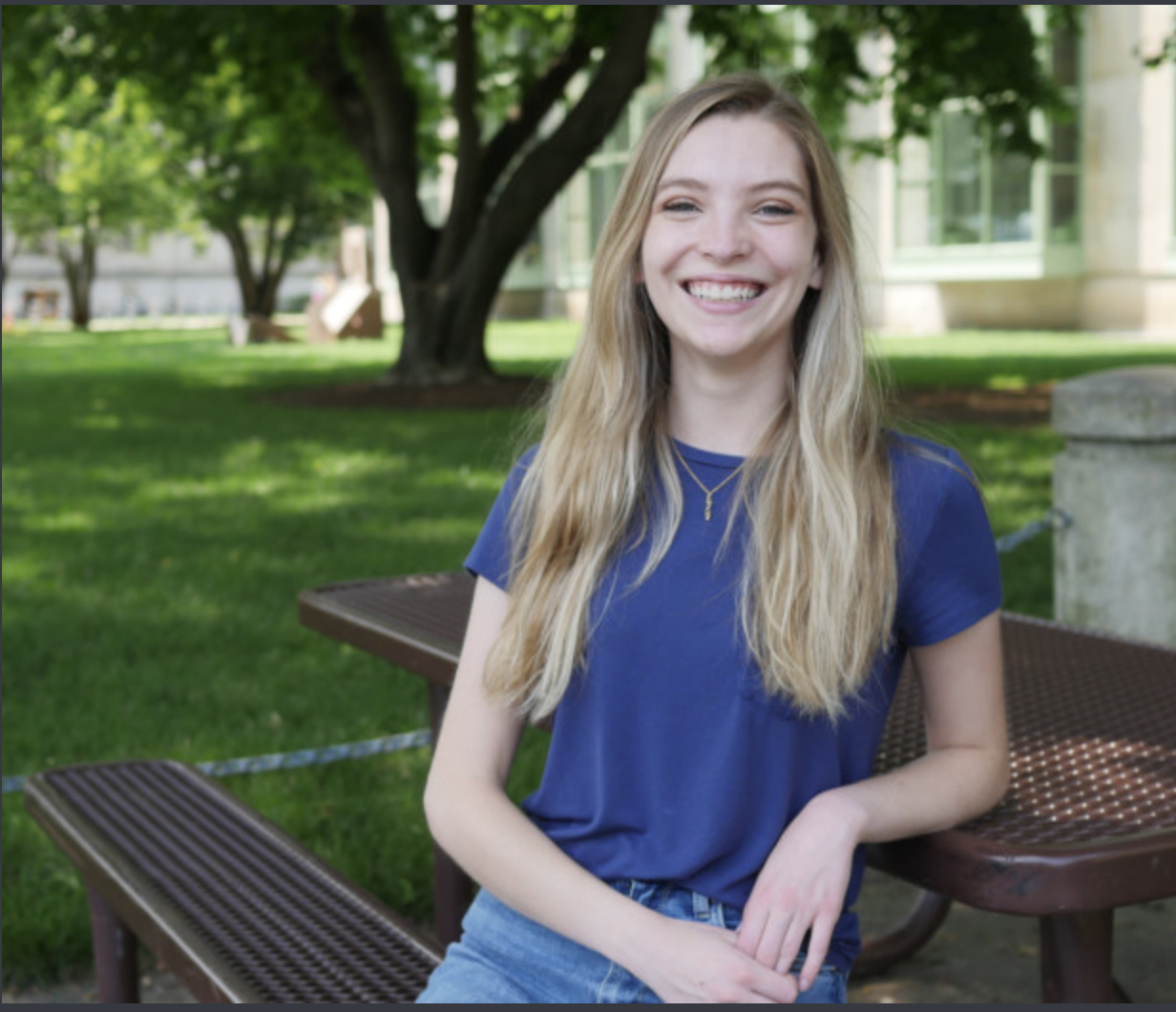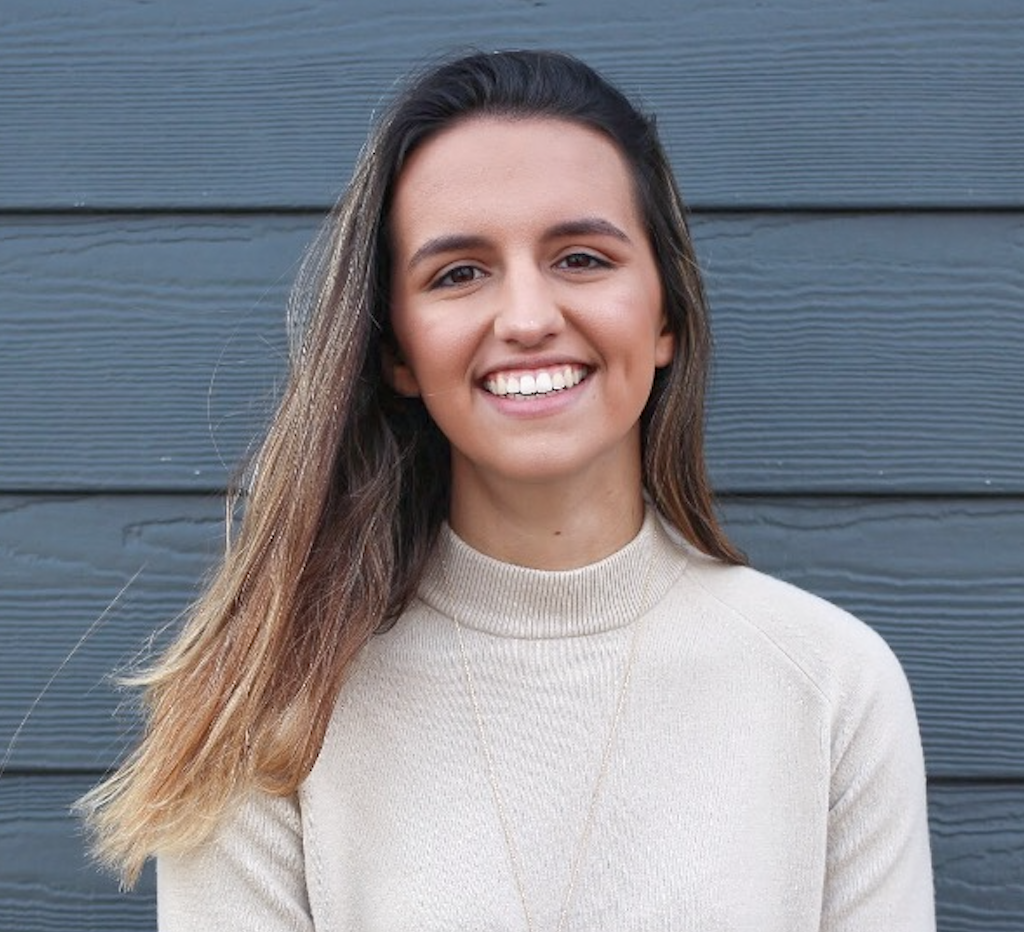 Adapted from: https://nifs.msu.edu/news/Goldwater_Scholars_2022.html
---
Q&A with the LBC Goldwater Scholarship Winners
We asked Bailey and Calista a few questions about their experiences at MSU and about research.
Q: What made you decide to come to MSU? 
Bailey: "I was fortunate to receive an amazing scholarship which really made it possible to attend Michigan State. Through the Honors College, I also received a professorial assistantship, which helped build on my interest in research by giving me more opportunity to spend time in a lab, in structured research time, to ask questions and be curious. 
Calista: "When I was looking for where to go to college, I had a list of things I was looking for and MSU was the only school that had it all and more. The ability to major in such a specific field as genetics was something that I couldn't find anywhere else, and then all of the opportunities here for research and study abroad made it an easy decision to come here." 
Q: What made you decide to come to Lyman Briggs College?
Bailey: "I chose Lyman Briggs because I was daunted by the size of MSU. I loved the close-knit community here in the college. My floor was so welcoming and would regularly have dinner together. I also really appreciated the courses, how they look at the sciences as a whole and how it interacts with society. I feel like Lyman Briggs has helped me a well-rounded student."
Calista: "Being an out-of-state student I was a bit worried about the size of MSU but hearing about Lyman Briggs made me feel better about coming here. I liked the idea of a residential college where I could live with students who had similar interests and then get to stay a part of that community throughout the rest of my time at MSU."
Q: The Goldwater scholarship is awarded to students who are planning careers in research. What sort of areas of research pique your interest? 
Bailey: As part of Dr. Manning's lab, I study how antibiotic treatment of dairy cows leads to antibiotic-resistance among microbes in the cows' gut microbiome. I'm fascinated in the intersections of agriculture and human health, considering how humans, agriculture, and the environment are connected. I'm also interested in infectious diseases.

During the pandemic, when we went home in spring of 2020, I helped the Wyoming Public Health Laboratory with coronavirus testing, extracting RNA from swab samples and later, sampling and testing wastewater to track the virus. These lab techniques were new to me, but I was excited to learn."
Calista: "I am really interested in the intersection of cancer and genetics research. The emerging fields of gene therapy and personalized medicine hold a lot of promise for cancer treatment and I think it'll be really interesting to see where it can go. I am planning on pursuing a PhD in cancer biology after I graduate from MSU. As I continue to graduate school, I hope to get more involved in the realm of translational research and improving cancer treatment."
Q: What advice would you give to first-year students who are interested in research?  
Bailey: "Research has always seemed really scary, like there will be a huge learning curve in getting started in any lab. It's okay to be a little scared. Professors really want to teach you and foster interest in their research work. To find research opportunities, jump in and start reaching out to professors whose work interests you."  
Calista: I would say if you're interested in doing research, go for it! It can be intimidating not having prior experience, but doing research is one of the best ways to learn and everyone has to start somewhere. Also, don't be scared about reaching out! Most professors enjoy talking about their research and they can be a great starting point to find topics or other labs you'd be interested in working in."