Briggsie Ashley Harlock named finalist for Marshall Scholarship
November 17, 2023
Lyman Briggs College is proud to announce that Briggs senior, Ashley Harlock, was named a national finalist for the prestigious Marshall Scholarship. Organizers will announce the results of the awards competition in the coming weeks.  
The Marshall Scholarship provides support to approximately 50 of the most outstanding undergraduates in the country to study at any university in the United Kingdom.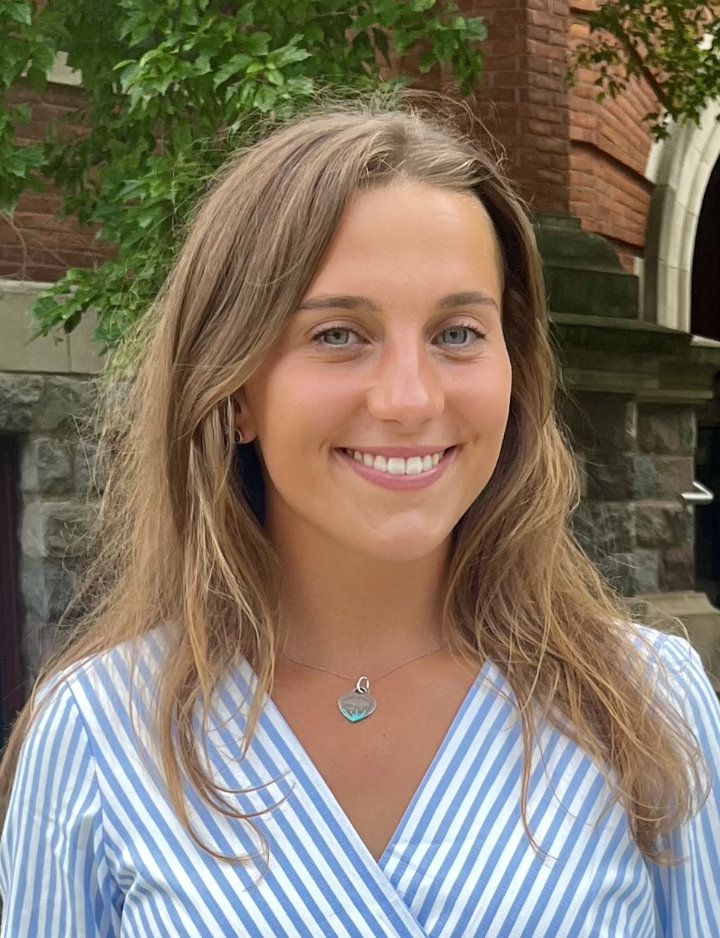 Harlock is a senior completing two bachelor of science degrees in Lyman Briggs College, and is a member of the Honors College. Her first degree is in neuroscience, and her second degree is in human biology. As a first-year student, she was awarded a professorial research assistantship from the Honors College for the top 1% of freshmen applying to MSU. She has won numerous awards for her athletic and scholarly achievements including the Academic All-Big Ten Award and the MSU Athletics Scholar-Athlete Award. 
Ashley is a research assistant to Professor A.J. Robinson in the College of Natural Science where she researched the neurobiology of addiction. Prior to this she was a research assistant for Professor Susan Ravizza in the College of Social Science and worked on a project that focused on the neuropsychology of memory. For her freshman year she was a research assistant for Dr. Kendall Mahn's laboratory in the College of Natural Science, where she conducted research on neutrino oscillations.  
In addition to her research, Ashley holds four leadership positions at MSU and in local communities. She is team captain for MSU's Division 1 Field Hockey team and has served as a member of the team's leadership group for the past three years. Ashley is president of MSU's Student Athlete Advisory Committee which provides feedback to the Athletics Director and University administration on issues related to intercollegiate athletes. She is a Learning Assistant for MSU's Introduction to Neuroscience course for undergraduate students. Outside of MSU, Ashley is a coach for the Pinnacle Field Hockey Club in Pinckney, Michigan. 
Ashley is also a guitarist and songwriter and has performed in local communities for the past eight years. In high school, she won a recording scholarship and recorded four original songs. She attended Churchill High School in Livonia, Michigan. 

Congratulations, Ashley!

Article reworked from the Distinguished Student Awards Office news release