2023 Senior Class Speakers Kaitlyn Eberhardt and Harsna Chahal share what they've learned outside the classroom
May 3, 2023
Briggsies Kaitlyn Eberhardt and Harsna Chahal have been selected Senior Class Speakers for the 2023 Spring Commencement ceremony on May 7. Audiences can access the livestream of the May 7, noon ceremony on the commencement.msu.edu home page. Eberhardt, a senior from New Jersey, is graduating with a major in biology and a minor in anthropology. Chahal, from Okemos, Michigan, is graduating with a dual degree in neuroscience and human biology, with a minor in science, technology, environment and public policy.
We asked them for brief reflections in response to this prompt:

It is a given that students grow immensely academically in college. But how have you grown outside of classes? What are some of the major takeaways you have from being in a college like LBC and a Big Ten university? How do those takeaways/lessons inform your future endeavors?
Kaitlyn Eberhardt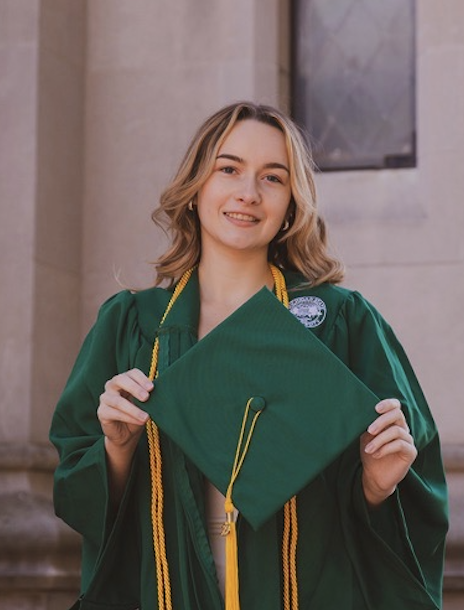 Being a part of LBC has allowed me to get involved in multiple leadership and volunteering opportunities. For example, being a ULA and holding various executive board positions has allowed me to step out of my comfort zone while strengthening my communication, problem-solving skills, and confidence. In addition, I was able to get involved in the local East Lansing community by volunteering for a group called Perfect Pair. This group provides companionship to individuals in residential living facilities. Here, I was able to learn so much from residents' life experiences while adding a source of comfort to my life. Attending MSU has been a transformative experience as I've learned to navigate new environments, meet new people, and develop independence and self-reliance. Overall, these are all points I will take with me into the future.


Harsna Chahal: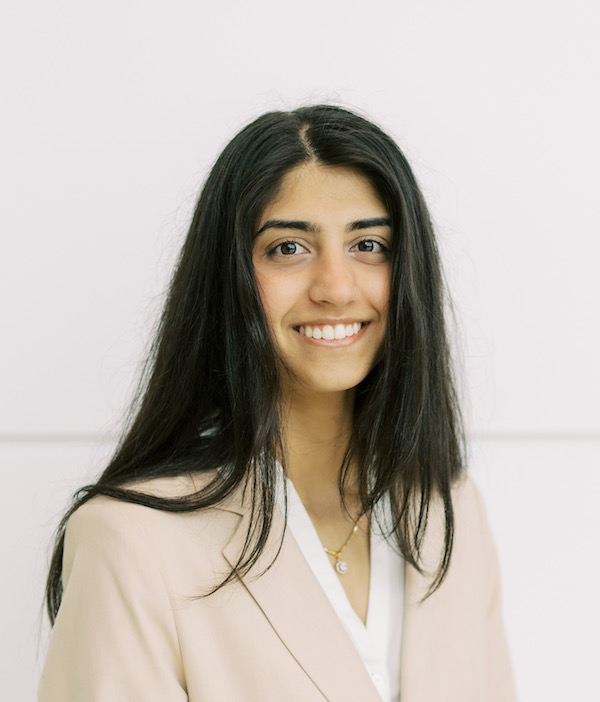 Outside of class I have learned how to better care for my mental health and ensure I take time for myself. Major takeaways from being part of a college like LBC are getting to meet and get close to so many students in a small class. I created meaningful connections with new people in LBC, that I felt part of a community.
Lessons I have learned from college is if you have the tiniest bit of interest in a subject, research, or hobby, PURSUE IT! When I was a sophomore at LBC, I learned about health policy, and a small part of me wanted to learn more, but I felt like it wasn't part of my college plan. But I decided to look more into it. I am so glad I did it because I love it and want to continue doing health policy advocacy in the future. My advice is  to go away from your college plan you have. It might be scary, and many people might ask you why the sudden change, but if you genuinely love it, go for it. Life is short!