Briggsie Victoria Fex earns prestigious Goldwater Scholarship
April 3, 2023
Victoria (Toria) Fex has been named a recipient of the nationally competitive Barry M. Goldwater Scholarship. MSU has produced 53 Goldwater Scholars.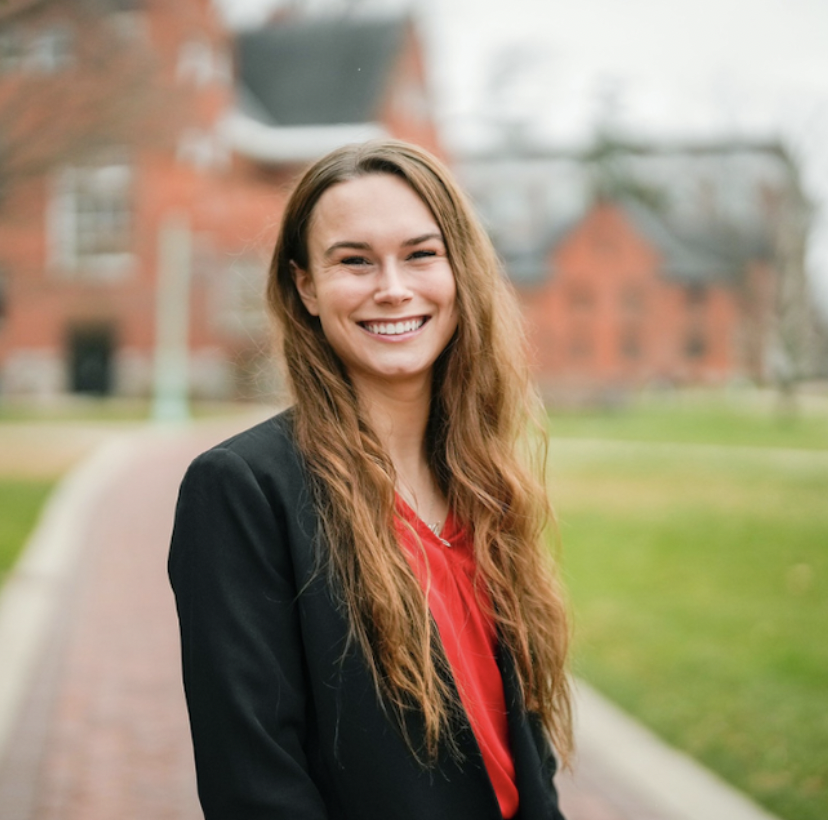 Fex is an Honors College junior majoring in neuroscience with a bioethics minor in Lyman Briggs College. She is passionate about a profession as a researcher, scholar, and mentor, and plans to devote her career to finding treatments for neuropathological illnesses such as schizophrenia.

Each year, the Barry M. Goldwater Scholarship seeks sophomores and juniors committed to a career in science, mathematics, or engineering who display intellectual intensity and who have the potential for significant future contribution in their chosen field. Students are awarded a stipend of $7,500. The Goldwater Scholarship requires an institutional nomination through MSU's National/International Fellowships and Scholarships (NIFS) office. The NIFS office provides support for students through the application process.

For the 2023 Goldwater Scholarship competition, 1,267 outstanding undergraduates were nominated by 427 institutions. Fex was among the 413 new scholars selected. The funding for these awards is a collaboration between the U.S. Congress and the Department of Defense's National Defense Education Program.

Fex is currently a research assistant for Alexander Johnson, Ph.D., in the Department of Psychology, and is a Learning Assistant for three MSU courses. In her free time, she volunteers for the Jackson Learning Fair, Compassus Hospice and Palliative Care, and Sparrow Hospital, and is a Direct Support Professional at the Origami Traumatic Brain Injury Rehabilitation Center.

She has participated in five research projects, presented research at two conferences, and has two manuscripts submitted for publication. Fex is from Pleasant Lake, Michigan and attended Northwest High School in Jackson.

"I am so honored to have been selected as a Goldwater Scholar, and I am even more excited to continue my research with the help of this scholarship," Fex said. "I truly appreciate the support that I received from Dr. Janka, Dr. Olive, and Dr. Hunt in preparing my application. I also want to thank my mentors, both Dr. Fry and Dr. Johnson, who have supported my research within the Johnson Learning and Memory Lab. With the help of this award, I can spend more time in my research lab investigating topics that I love."

Fex's mentors believe she has what it takes to continue the path of success.

"Victoria is an outstanding young scientist and has all the credentials to be a future leader in the field of neuroscience. Receiving the Goldwater Scholarship is well-deserved and will offer Victoria a unique opportunity to pursue her passion for research," Professor Johnson added.
---

Article written by Tracy Henion for the National and International Fellowships & Scholarships program within the MSU Honors College.