Workman establishes fund for diversity, equity and inclusion at LBC
June 2, 2020
Kent Workman has recently established a fund to further diversity and inclusion at Lyman Briggs College and at Michigan State University.
The Kent Workman Fund for Diversity and Inclusion at Lyman Briggs College includes an annual fund to support students during his lifetime and a $120,000 planned gift.
The fund's intent is to financially support student initiatives related to diversity and inclusion, funding initiatives like DEI-focused undergraduate research, conference and workshop expenses, and speaker honoraria. It is Workman's hope that students benefiting from the fund will present what they've learned to the community of LBC students, faculty, advisors, staff, and alumni.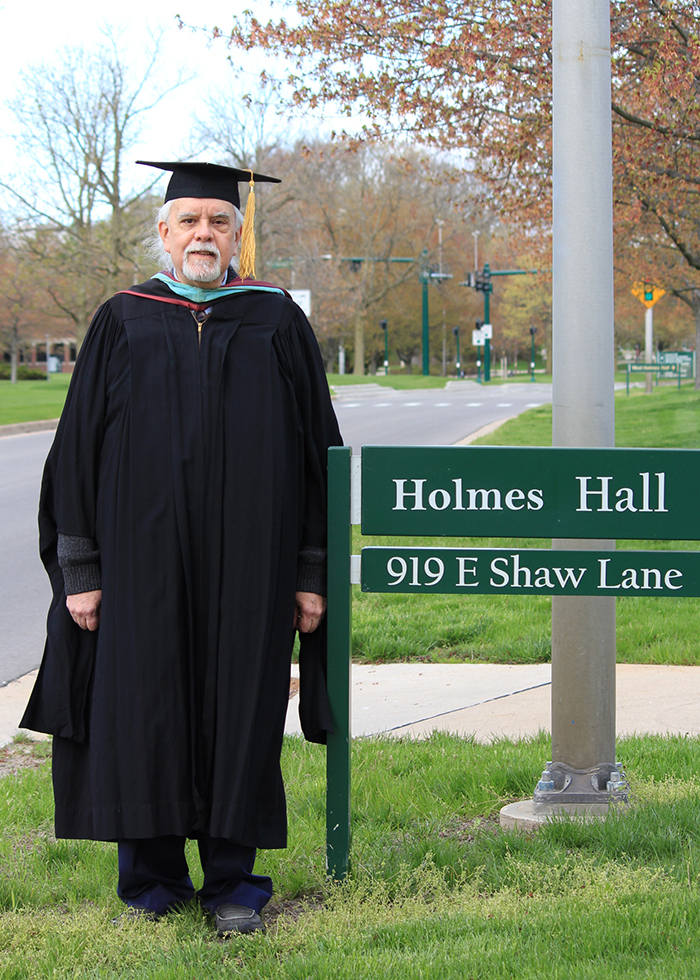 Workman recently retired after 32 years of service in residence life, student affairs, and academic advising at MSU, and, for approximately 25 of those years, he worked within Lyman Briggs College. He served as advisor to over a dozen Briggs and MSU student organizations focusing on service to communities here and abroad, racial justice, and multicultural education. In 2018, he was awarded the MSU Excellence in Diversity Lifetime Achievement Award sponsored by the Office for Inclusion and Intercultural Initiatives.
Through this new fund Workman wants to empower Briggs students. "Funding is often a challenge for student groups. I want to be able to help those students who are making an effort to educate themselves, educate others, challenge the system and do programs and activities to address the ongoing issues, so maybe we can make some forward progress."
He is inspired by the hope and drive of students to make change. "I think students are going to lead us forward in diversity and inclusion efforts." He points to an example of one of the student organizations he advised in the East Neighborhood: COLORS, the Coalition of Leaders Opposed to Racism. This group, responding to racial tensions in the late 80's, wanted to bring Martin Luther King III to speak on campus. The students raised funds from hall governments, ASMSU, multiracial and ethnic organizations, and sought sponsorships across campus. Thanks to their collaboration and efforts, King III spoke at the Wharton Center in March, 1989.
Workman's passion for diversity and inclusion extends to his own community service through Habitat for Humanity, teaching adult education classes on racism and white privilege at his church, and tutoring local refugees for high school equivalency tests through the Greater Institute of Lansing (GIL).
---
Image of Workman from May 2020. He came to campus to record his commencement speech for the Class of 2020.