Kellie Walker, LBC senior, serves on 2020 Homecoming Court
September 22, 2020 - Aimee Klevorn and Beth Brauer
Kellie Walker is a senior majoring in biochemistry and molecular biology with a bioethics minor through Lyman Briggs College and the Honors College. Walker, who is from Austin, Texas, is a member of the 2020 Homecoming Court. This is her reflection.

While my final semester at Michigan State University is much different than I could have ever anticipated, I am so grateful for the opportunities I have had the past three years. Being a Spartan means joining a family that I will forever be a part of, connected by the call of "Go Green."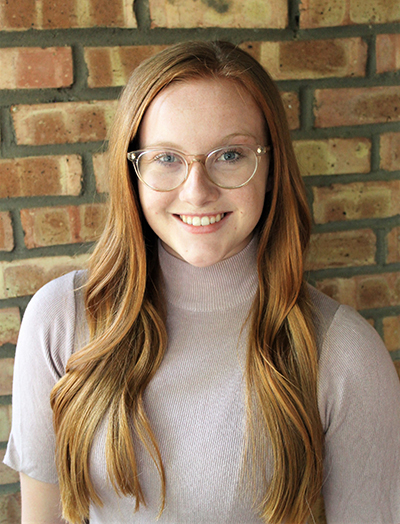 From going to Switzerland for a semester to being the President of the Council of Students with Disabilities, my time at MSU has allowed me to find my passions for my future careers.

Homecoming is very different this year, but I think that with the events going virtual there is an opportunity for more people to be involved than before. The Spartan Nation spans the globe, and the celebration of this timely tradition can now reach those who are not close to East Lansing. I am excited for the events and to be a part of this year's court as the week's festivities are more accessible.

Presently, I am planning on attending medical school and I want to work on disability advocacy in health care. From my time as an emergency medical technician in the local area, I have been able to meet incredibly inspiring practitioners and patients that push me to pursue these goals, even when it gets tough. Working through the pandemic has been incredibly taxing, but it made me realize just how much I want to help my community in a medical capacity.

With my time at Michigan State drawing to a close, the future outside of university grows near. I have made lifelong friends that I look forward to getting some Dairy Store ice cream with years from now. I hope to be able to come back for Homecoming with my family to experience a Spartan game day again. I am so glad that I decided to move across the country to attend college in East Lansing. Come December, I will graduate, virtually, with fond memories and a smile.
Piece originally posted as "Student view: This homecoming season" in MSUToday