Ryan Sweeder, Ph.D.
Chemistry
Administration
Faculty
West Holmes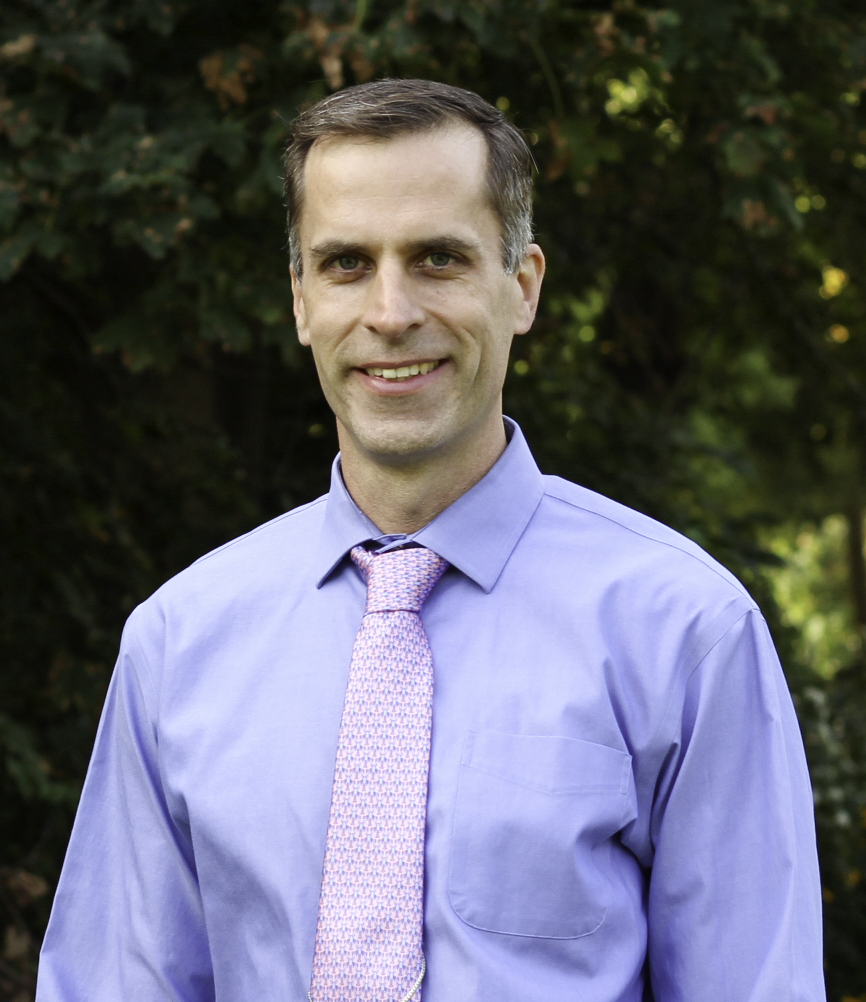 Associate Dean for Research and Faculty Affairs
Professor
Chemistry
Director of SEISMIC
Holmes Hall, W-181
919 E. Shaw Lane
East Lansing, MI 48825
(517) 432-0884
LBC COURSES
LB 171: General Chemistry I 
LB 172: General Chemistry II 
LB 171L: General Chemistry I Lab
LB 172L: General Chemistry II Lab 
LB 290A: Interdisciplinary BRAID seminar, SSTEM science engagement seminar 
LB 492: Senior Capstones: Environmental and Health impacts of Food Choices and The Advocate Scientist
LB 494: Undergraduate Research: Science of the Foods We Love
Freshman Study Abroad in Ireland and New Zealand Topic: Environmental and Health Impacts of our Food Choices
---
BIOGRAPHY
Ryan Sweeder is a chemist in Lyman Briggs College at Michigan State University specializing in chemistry education research. He studies methods for increasing the learning in undergraduate general chemistry classes using out-of-class activities. He also runs the SPRING Scholars program, a program that helps students explore science career options and develop a professional network. Within his general chemistry classes, he brings his research to bear by providing students with lots of opportunities to engage with course content, apply it to real world scenarios, and gain frequent feedback on their level of understanding. Through these processes he shares his passion about understanding how molecular level interactions can be used to explain our everyday observations of materials, their properties, and how they interact.
---
EDUCATION
Massey University, Palmerston North, New Zealand Visiting Researcher with the Institute for Fundamental Science, 2014
Cornell University, Ithaca, NY: Postdoctoral Fellowship, 2003-2004 
University of Michigan: Ph.D. in Chemistry, May 2003  Thesis: New Reactions of Germylenes and Ketones and Assessment of Studio General Chemistry Active Member of CSIE (Chemical Sciences at the Interface of Education), Regents Fellow
Albion College: Bachelor of Arts in Chemistry and Math, Dec, 1996 (ACS certified)
Graduated Summa Cum Laude, Phi Beta Kappa, with Departmental Honors in chemistry, Trustee Scholar, Dow Scholar in Chemistry
---
HONORS & AWARDS
Leadership Fellow, Academic Advancement Network (2020-2021)
MSU STEM Gateway Fellow – AAU funded teaching fellowship (2016-2018)
Faculty Fellow to the Dean, Lyman Briggs College (2016-2018)
Distinguished Professor of the Year Award - Michigan President's Council of State Universities (2015)
MSU Alumni Association of Mid-Michigan Excellence in Undergraduate Education Award (2014)
MSU Curricular Service-Learning & Civic Engagement Award (2012)
Dedication to the Enrichment of the Briggs Experience (2012, 2008)
Henry Dreyfus Teacher-Scholar Award Nominee (2012, 2013, 2015)
Dutton Fellow, Lyman Briggs College, Michigan State University (2004-2007)
---
SELECT PUBLICATIONS
Ryan D. Sweeder, Deborah G. Herrington, Jessica R. VandenPlas "Students' Independent Use of Screencasts and Simulations to Construct Understanding of Kinetics", Chem Ed. Res. Pract. (2019) DOI: 10.1039/C9RP00008A

Deborah G. Herrington, Ryan D. Sweeder, Patrick L. Daubenmire, Chris F. Bauer, Stacey Lowery Bretz, Diane M. Bunce, Justin H. Carmel, Renée Cole, Brittland K. DeKorver, Resa M. Kelly, Scott E. Lewis, Maria Oliver-Hoyo, Stephanie A. C. Ryan, Marilyne Stains, Marcy H. Towns, Ellen J. Yezierski "Supporting the Growth and Impact of the Chemistry Education Research Community" J. Chem. Educ., 2019, 96 (3), pp 393–397 DOI: 10.1021/acs.jchemed.8b0082

Kathleen A. Jeffery, Samantha M. F. Cass, Ryan D. Sweeder, "Comparison of students' readily accessible knowledge of reaction kinetics in lecture- and context-based courses", Journal of STEM Education (2019), 19(5) 5-13.

Deborah G. Herrington, Ryan D. Sweeder "Using Text messages to Encourage Meaningful Self-assessment Outside of the Classroom", J Chem Educ (2018) DOI: 10.1021/acs.jchemed.8b0036

Deborah G. Herrington, Ryan D. Sweeder, Jessica R. VandenPlas "Students' Independent Use of Screencasts and Simulations to Construct Understanding of Solubility Concepts", J Sci Educ Technol (2017), 26(4) 359-371. DOI 10.1007/s10956-017-9684-2

Valles, Sean A., Douglas B. Luckie, Georgina M. Montgomery, Elizabeth H. Simmons, Ryan D. Sweeder, Aklilu Zeleke (2016). "Updating the Two Cultures: How Structures Can Promote Interdisciplinary Cultures." Change: The Magazine of Higher Learning 48(6): 28-35. doi: 10.1080/00091383.2016.1247580

Ryan D. Sweeder, Kathleen A. Jeffery "A Comprehensive General Chemistry Demonstration" Journal of Chemical Education (2013), 90 (1), 96-98. DOI: 10.1021/ed300367y

Aaron M. McCright, Brian W. O'Shea, Ryan D. Sweeder, Gerald R. Urquhart, Aklilu Zeleke "Promoting Interdisciplinarity to Enhance Multiple Literacies" Nature Climate Change (2013), 3(8), 713-716. doi:10.1038/nclimate1844

Ryan D. Sweeder, Kathleen A. Jeffery, and Aaron M. McCright "Lyman Briggs College: an Innovative Living-Learning Community for STEM Education" Quality Approaches in Higher Education (2012), 3 (2), 7-14

Leah E. Creech, Ryan D. Sweeder "Gender Performance Differences in Life Science Courses" CBE Life Sciences Education (2012), 11, 386–391. DOI:10.1187/cbe.12-02-0019
---
LINKS
---