Jim Smith, Ph.D.
Biology
Faculty
West Holmes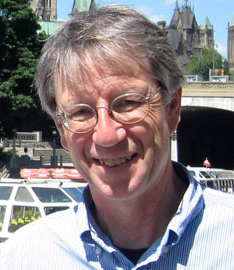 Biology
Department of Entomology
Holmes Hall, W-193
919 E. Shaw Lane
East Lansing, MI 48825
LBC COURSES
LB 145: Introductory Cell and Molecular Biology

LB 144: Introductory Organismal Biology 

LB 348: Research Experiences in Biology: Exploring Genomes and Personal Genomics Data

LB 492: Senior Seminar: Evolutionary Medicine

LB 492: Senior Seminar: DNA Sequencing - Technology and Applications

LB 492: Senior Seminar: Biology of Complex Human Behaviors 

LB 494: Independent Research: The Popcorn Course
---
BIOGRAPHY
I'm teaching a senior seminar (LB492) on Evolutionary Medicine in spring semester 2022. This course ties in nicely with an NSF project I am involved in with Dr. Peter White, Dr. Merle Heidemann and Dr. David Felice in which we are developing case-based educational materials in Evolutionary Medicine for undergraduates. Looking at human health and disease from an evolutionary perspective sheds a whole new light on how we understand cancer, mental health, and addiction. Evolution is hugely important in infectious disease, too, and informs our understanding and treatment of bacterial and viral infections.
---
EDUCATION
Ph.D., Botany and Plant Pathology, Michigan State University

B.A., Chemistry, Macalester College
---
HONORS & AWARDS
American Association for the Advancement of Science, Fellow, February 2017

Associated Students of Michigan State University, Senior Class Council, Outstanding Faculty Award, May 2015.

MSU Lyman Briggs College, Graduating Class of 2015, Honorary Faculty Award, May 2015.

Research Fellow in the American Society for Microbiology's (ASM) Biology Scholars Program, 2008-2009.

Sigma Xi, 2006.

MSU College of Natural Science Outstanding Academic Advisor Award, March 2005

Distinguished Membership, National Society of Collegiate Scholars, 1999
---
RESEARCH
While I retired formally in Jan. 2020, I am still involved in a number of projects both on and off campus. I continue my work in evolution education on both the Evolutionary Medicine project and also Avida-ED. I also have a keen interest in the evolution of Rhagoletis fruit flies and recently returned from a fairly extensive field trip to Texas to collect flies from a number of different juniper host plant species.
NSF-IUSE (Proposal # 2020221), " An Integrative Approach for Teaching and Learning About Biological Evolution Through the Human Maladies of Addiction, Autoimmune Disease, Sleep Disorders, and Cancer", Peter J. T. White, PI, Merle Heidemann, James J. Smith, co-PIs, $299,847 (10/1/20 – 9/30/22; funded).

NSF-IUSE (Proposal # 1432563), "Active LENS: Learning Evolution and the Nature of Science using Evolution in Action", Robert T. Pennock, PI, Richard Lenski, Louise Mead, Charles Ofria, James J. Smith, co-PIs, $2,315,695 (9/1/14 – 8/31/19; funded).

NSF-TUES (Proposal # 1043876), "Integrative Case Studies in Evolution Education", James J. Smith, PI; Merle Heidemann, co-PI; Jerry Urquhart (LBC), Cheryl Murphy (LBC) and Barry Williams (ZOL), Senior Personnel, $199,797 (3/1/11 – 2/28/14; funded).

SSE Outreach Award. "Science Supper: A Conversation About Evolution with Lansing area Biology Teachers". Oct. 21, 2010, $500.

Michigan GREEEN, Grant award for March 1, 2007 – June 30, 2008, "Establishment and use of microsatellite loci to characterize EAB populations in North America and Asia", Jim Smith, PI, $35,000.

USDA-FS Research Joint Venture Agreement with MSU, 7/25/07, Project Title: Geographic Origin of North America's Emerald Ash Borer in Asia, Jim Smith and Leah Bauer (USDA Forest Service, North Central Forest Service, E. Lansing, MI), co-PIs, $17,000 (amendment to the original agreement).
---
SELECTED PUBLICATIONS
(Key: * Peer-reviewed, # Ph. D. or post-doctoral advisee author, @ Undergraduate author)
*Smith JJ, @Brzezinski P, @Dziedziula J, @Rosenthal E, Klaus M. in press. Partial ribosomal non-transcribed spacer sequences distinguish Rhagoletis zephyria (Diptera: Tephritidae) from the apple maggot, R. pomonella. Journal of Economic Entomology, in press

. 

#Hulbert D, Jackson MD, Hood GR, Smith JJ. 2018. Description of a new Rhagoletis (Diptera: Tephritidae) species in the tabellaria species group. Insect Systematics and Diversity, 2(6):1–14. doi: 10.1093/isd/ixy016

#Kohn C, Wiser M, Pennock RT, Smith JJ, Mead LS. 2018. A digital technology-based introductory biology course designed for engineering and other non-life sciences STEM majors. Comput Appl Eng Educ. 2018;1–12. https://doi.org/10.1002/cae.21986
*Smith JJ, Johnson WR, Lark AM, Mead LS, Wiser MJ, Pennock RT. 2016. An Avida-ED digital evolution curriculum for undergraduate biology. Evolution: Education and Outreach, 9(1), 1-11; (DOI: 10.1186/s12052-016-0060-0)
*Burmeister AR, Smith JJ. 2016. Evolution across the curriculum: A key and convenient time to change microbiology education. Journal of Microbiology & Biology Education, 17: 252-260. (DOI: http://dx.doi.org/10.1128/jmbe.v17i2.988)
*@Conley JE, @Meisel AJ, Smith JJ. 2016. Using M&M's to Model Sanger's Dideoxy DNA Sequencing Method. American Biology Teacher, 78: 516–522. (DOI: 10.1525/abt.2016.78.6.516)
*@Frayer MF, #Hulbert D, #Satar S, Smith JJ. 2015. Phenological attributes and phylogenetic relationships of Rhagoletis juniperina Marcovitch (Diptera: Tephritidae) in the Great Lakes region. The Great Lakes Entomologist, 48: 67-78.
*#White PJT, Heidemann MK, Smith JJ. 2013. A new integrative approach to evolution education. BioScience, 63: 586-594.
*Smith JJ, Baum DA, Moore A. 2009. The need for molecular genetic perspectives in evolutionary education (and vice versa). Trends in Genetics, 25: 427-429.
*Forbes AA, Powell THQ, Stelinski LL, Smith JJ, Feder JL. 2009. Sympatric speciation cascades across trophic levels. Science 323: 776-779.
---
LINKS
---