Niki J. Rudolph, Ph.D.
Administration
Advisor
East Holmes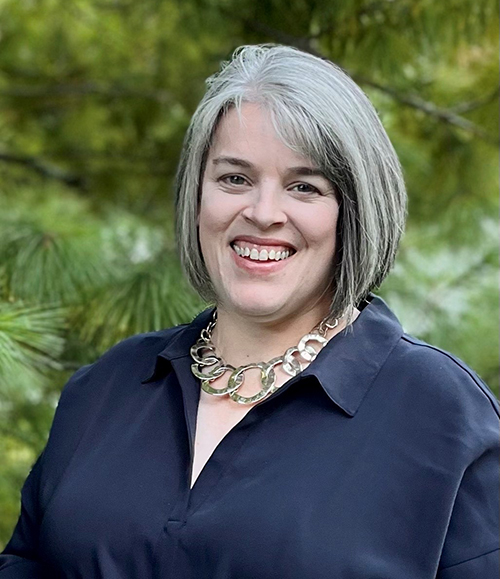 Assistant Dean for Student Success & Advising
Leadership Team
Pronouns: she/her
Holmes Hall, E-28
919 E. Shaw Lane
East Lansing, MI 48825
(517) 353-6480
BIOGRAPHY
Niki Rudolph has enjoyed a career of working in undergraduate-focused campus communities in Ohio, New York, North Carolina, and for the past 20 years, at Michigan State. Niki earned a Ph.D. in Higher, Adult, and Lifelong Education from MSU, in which she studied the role of university presidents in organizational change. In Briggs, she assists students from orientation to graduation and beyond in navigating their experience and making the most out of college. When she doesn't have her nose in a book or knitting in her hands, Niki is camping with her husband, two daughters, and two dogs.
---
EDUCATION
Ph.D., Higher, Adult, and Lifelong Education, Michigan State University
M.A., Student Affairs Administration, Michigan State University
B.A., Communication Arts and Education, Ohio Northern University
---