Hanni Nichols, M.Sc.
Mathematics
Faculty
East Holmes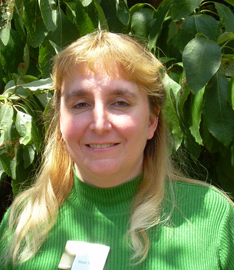 Holmes Hall, E-184
919 E. Shaw Lane
East Lansing, MI 48825
(517) 353-9526
LBC COURSES
LB 117: Pre-Calculus

LB 118: Calculus I

LB 119: Calculus II

LB 229: Calculus III

LB 492: Study Abroad Australia - Natural and Human Environments in Queensland.
---
BIOGRAPHY
My name is Hanni Nichols and I am a senior academic specialist with a 100% teaching responsibility in Mathematics for Lyman Briggs College. 

I have my B.S. in Systems Science from Lyman Briggs School and my M.S. in Mathematics from Michigan State University, so I am what you might call a "TRUE" Spartan! I absolutely love MSU and my heart will always be with Lyman Briggs. I can think of nothing I would rather do than help you learn math.

On a personal note, I have a LOT of spoiled cats who live with me and my two housemates in Lansing. 

My office is in E-184 Holmes Hall and my door is always open.
---
EDUCATION
M.Sc., Mathematics, Michigan State University
B.Sc., Systems Science with Environmental Science Field of Concentration, Lyman Briggs School, Michigan State University
---
AWARDS
2012: MSU Distinguished Academic Staff Award
---