Georgina M. Montgomery, Ph.D.
Administration
HPS
Faculty
Administration
West Holmes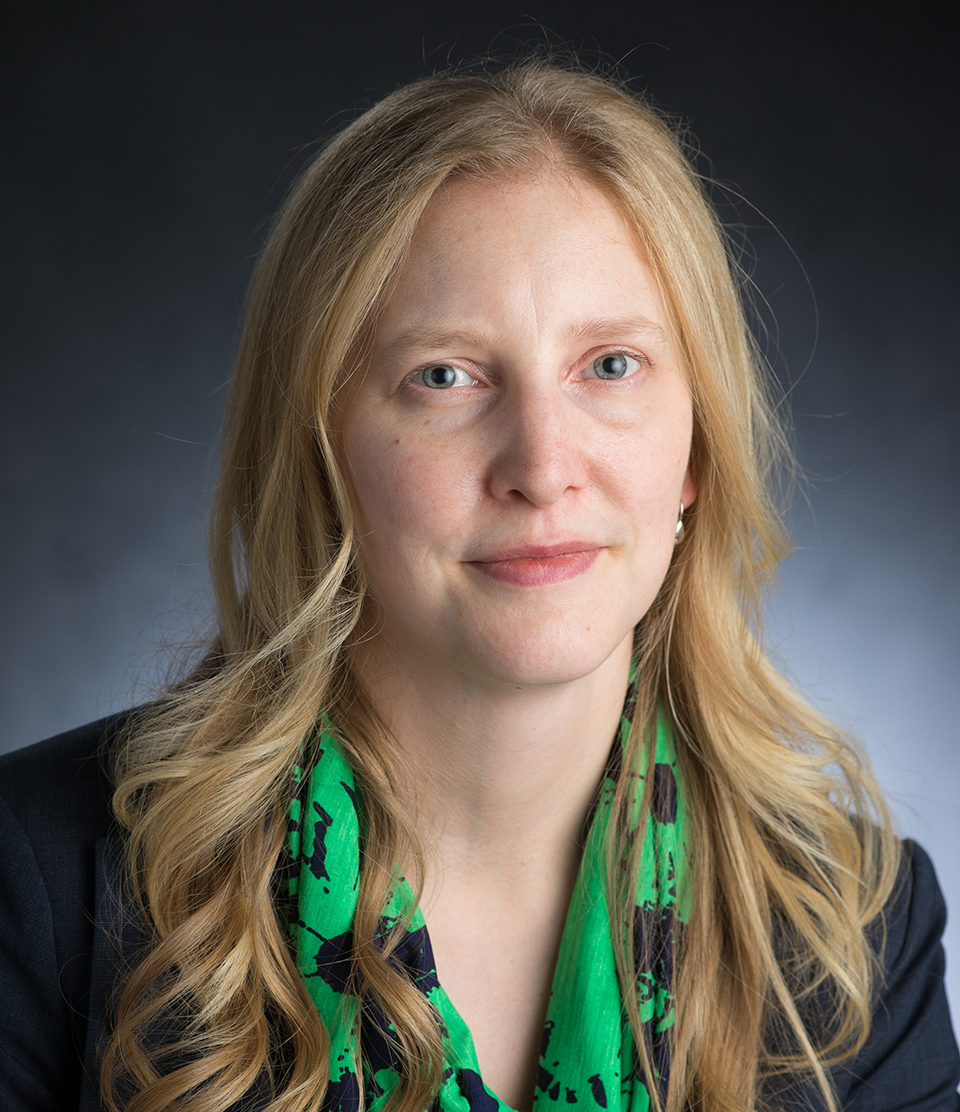 Associate Dean for Teaching & Learning
Associate Professor
History, Philosophy & Sociology of Science
Department of History
Holmes Hall, W-194
919 E. Shaw Lane
East Lansing, MI 48825
(517) 355-8492
LBC COURSES
LB 133 - Introduction to the History, Philosophy, and Sociology of Science  
LB 336 - Gender and Evolution
LB 332 - Technology and Culture
LB 333 - People and Other Primates
LB 489 - Gender, Sex, and Science in Popular Culture
LB 492 - The Human-Animal Boundary
Science and the Culture of Field Stations (Study Away): Spring 2014
---
BIOGRAPHY
Dr. Georgina M. Montgomery is a historian of science whose research and teaching focuses on topics such as women in science, inclusion, and the history of field sciences. She received her PhD in the History of Science in 2005 from the University of Minnesota with a supporting program in Ecology, Evolution and Behavior. She has been at Lyman Briggs College since 2008 and is currently also serving as the college's associate dean for teaching and learning.
---
EDUCATION
Ph.D, History of Science and Technology, University of Minnesota, 2005

B.A. with Honors, History, Lancaster University, Lancashire, UK
---
HONORS & AWARDS
2016: Teacher-Scholar Award, Michigan State University
2015: Winner of the Excellence Award in Interdisciplinary Scholarship by the Michigan State University Chapter of the Honor Society of Phi Kappa Phi for the Collaborative Project, "Promoting Inclusive, Ethical, and Successful STEM Teams"
2013: Lyman Briggs Distinguished Faculty Certificate, Michigan State University
2012-13: Lilly Teaching Fellow, Michigan State University
2007: Animals and Society Course Award, The Humane Society of the United States (Annual Award for Academic Excellence in Course Design and Instruction), Fall 2007
---
RESEARCH
Grants and Fellowships
HARP, Michigan State University Internal Grant, Fall 2019-Spring 2020
Bodleian Libraries Visiting Fellows Programme's Byrne-Bussey Marconi Fellowship, Oxford University, U.K., Summer 2020
Steering Committee Member, RCN: Mapping Authorities and Ontologies in Computational and Digital HPS, PI Manfred Laubichler, Arizona State University, National Science Foundation ($499,047, 2017-2022)
Co-PI for "Ethical Standards and Practices of Environmental Science Teams: Does Diversity Matter?" Cultivating Ethical STEM Grant, National Science Foundation ($600,000 over 5 years, 2014-2019)
Project Team Member for "Women and Paleontology," National Endowment for the Humanities ($60,000, Planning Grant, 2014-2015)
National Science Foundation, Science, Technology and Society Grant, 2012-2013 ($17, 924)
Creating Inclusive Excellence Grant, Office for Inclusion and Intercultural Initiatives, Fall 2010 ($11,000) 
Creating Inclusive Excellence Grant, Office for Inclusion and Intercultural Initiatives, Summer 2009 ($14,409)
CASID/WID Award for Curriculum Development, Spring 2009 ($1,500)
Culture and Animals Foundation Research Grant, Spring 2008 ($3,000)
---
SELECTED PUBLICATIONS
Georgina M. Montgomery, John M. MacKenzie, and Libbie Freed, "Sub-Saharan 

Africa" in Hugh Slotten (ed), Modern Science in National, Transnational and

Global Contexts (Cambridge University Press, Forthcoming – June 2020)

Isis H. Settles, Sheila T. Brassel, Patricia Soranno, Kendra Spence Cheruvelil, Kevin

 

Elliott, and Georgina M. Montgomery, "Team Climate Mediated the Effect

 

of Diversity on Science Team Satisfaction and Data Sharing," PLOS ONE. July 2019.

Kevin C. Elliott, Isis Settles, Georgina M. Montgomery, Sheila Brassel, Kendra

 

Spence Cheruvelil, and Patricia A. Soranno, "Honorary Authorship Practices

in Environmental Science Teams: Structural and Cultural Causes and

Solutions," Accountability in Research. Accepted October 2016.

http://dx.doi.org/10.1080/08989621.2016.1251320

Georgina M. Montgomery and Mark Largent, eds., A Companion to the History of

 

American Science. (2016, Blackwell)

Georgina M. Montgomery, Primates in the Real World: Escaping Primate Folklore,

Creating Primate Science (University of Virginia Press, 2015)

Linda Kalof and Georgina M. Montgomery, eds., Making Animal Meaning

 

(Michigan State University Press, 2011)
---