Sharon DeGraw, Ph.D.
Administration
HPS
Faculty
East Holmes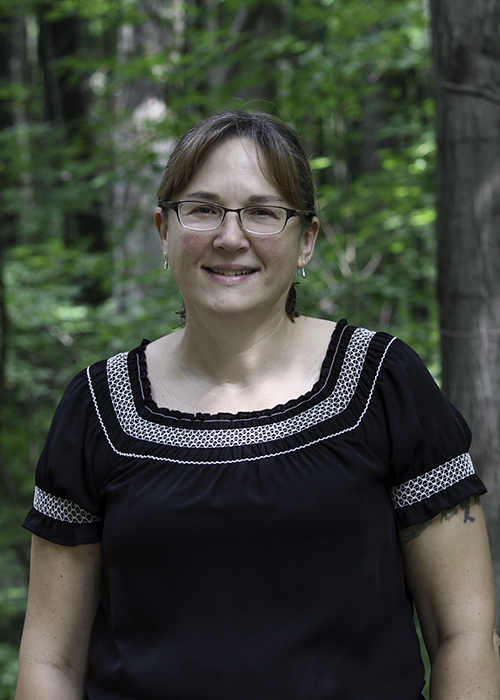 Academic Specialist
HPS Major and Minor Coordinator
History, Philosophy & Sociology of Science
Holmes Hall, E-185
919 E. Shaw Lane
East Lansing, MI 48825
(517) 432-9104
LBC COURSES
LB 133

LB 324

LB 326

LB 492
---
BIOGRAPHY
After receiving her Ph.D. from Michigan State University in 2004, Dr. Sharon DeGraw joined the faculty of Lyman Briggs College. Race, subjectivity, and science fiction are her primary research areas. Her book, The Subject of Race in American Science Fiction, was published by Routledge in 2006. Dr. DeGraw currently teaches the history and sociology of science. She especially enjoys teaching courses that focus on technology, gender and space, and her classes often incorporate fiction in conjunction with non-fiction texts.
---
EDUCATION
Ph.D., English Literature,

Michigan State University

      

M.A., English Literature,

The University of Maryland at College Park

 

B.A.,

English, honors & Classical Civilization; Secondary Teaching Certification Randolph-Macon Woman's College,

Lynchburg, VA
---
PUBLICATIONS
The Subject of Race in American Science Fiction. Routledge, 2006.

"Tobias S. Buckell's Galactic Caribbean Future." Extrapolation 56.1 (Spring 2015): 41-61.

"Brown Girl in the Ring as Urban Policy." Blast, Corrupt, Dismantle, Erase: Contemporary 

North American Dystopian Literature. Eds. Tara Lee, Gisele Baxter, and Brett Grubisic. 

Wilfrid Laurier University Press, 2014. 193-215.

"Doris Lessing's Transitions: Post/Colonialism, Post/Modernism, and Racial Identity." 

Foundation 38.107 (Winter 2010): 39-80.
"The More Things Change, the More They Remain the Same: Gender and Sexuality in Octavia

Butler's Patternist Series." Femspec 4.2 (2004): 219-38.
---