Richard Bellon, Ph.D.
HPS
Faculty
West Holmes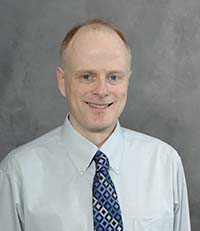 History, Philosophy & Sociology of Science
Department of History, College of Social Science
Holmes Hall, W-30
919 E. Shaw Lane
East Lansing, MI 48825
(517) 353-1739
BIOGRAPHY
Richard Bellon is a historian of science who holds a joint appointment with Lyman Briggs College and the Department of History. 
His current research examines the conceptions of virtue in Victorian Britain.  He has published extensively on British natural history, with a particular focus on the importance of botany in the development and reception of Charles Darwin's theory of evolution by natural selection.  
He teaches a wide range of classes, with topics including the Darwinian Revolution, the history of molecular biology, contemporary American biomedical and biotechnology policy, Victorian Britain, and the historical relationships between science and religion. He runs a study abroad program to London on the history of British science. 
---