Give Green Day 2019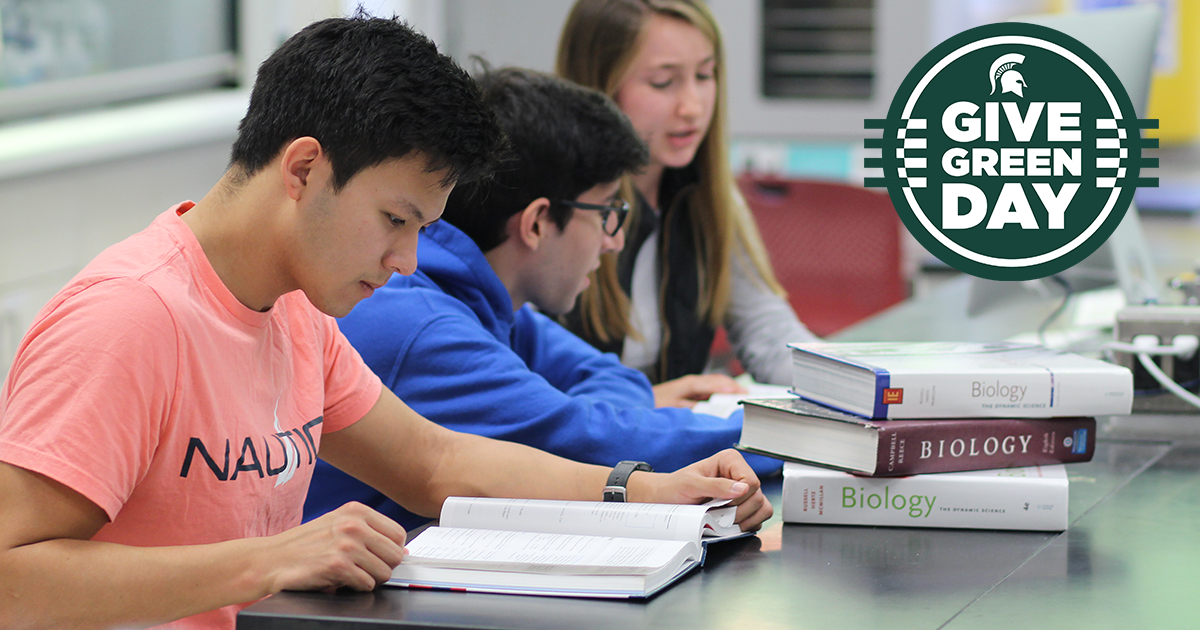 On Tuesday, December 3, Spartans near and far will come together to make a better tomorrow. Give Green Day is a chance to give back and make a difference to impact current and future Spartans.
Lyman Briggs College Book Scholarship
This year, we are raising funds for the LBC Book Scholarship. This scholarship will be offered to first-year students who have limited access to STEM disciplines, to purchase books and class materials during their freshman year.
Our goal is to create five, $500, one-time book scholarships to go to the most deserving first-year students. The cost of books and other course materials can be a burden for students, yet they remain essential tools for learning. Even with many educational resources moving online, costs remain high. This scholarship benefits individual students, who in turn, enrich the Briggs community by their unique and diverse perspectives. Gifts to the LBC Book Scholarship can ensure that Briggs continues to recruit and support thriving, exceptional students in STEM.
Supporting students through this scholarship aligns with LBC's values: diversity, inclusion, leadership and responsibility. Our philosophy of inclusion is the idea that every student has the same opportunity to succeed. At Briggs, this means that our students will be supported and have access to the tools they need to succeed, regardless of race, academic or socioeconomic background.
Give
On December 3, visit the LBC project page of the MSU Give Green Day website.