Peer Support Leaders
About
Lyman Briggs College Peer Support Leaders are current Briggsies who desire to support the success of their peers, especially first- and second-year students. As third- and fourth-year students, PSLs provide support in exploring co-curricular opportunities, assisting with advising needs, and providing an experienced student perspective. 
In addition to one-on-one, walk-in, and group advising, PSLs also assist in facilitating workshops focused on students success.
To schedule an appointment with a PSL, visit student.msu.edu. 
Log in using your NetID and password.

 

Select Academic Progress.


Select

 the

 

Advising/Tutoring Appointments 

tile. 

Select 

Schedule an Appointment

.

Under 

Category

, use the pull-down menu to select 

Advising

.

Under 

Advising/Tutoring Unit

, use the pull-down menu to select

 

Lyman Briggs College Advising

.

Appointment Reason: 

Hit the

 magnifying glass

, which will display a menu. 

 

 

C

hoose 

Peer Support Advising

Additional Information: 

Leave a note 

on what you want to discuss

Appointment Type: 

Zoom Appointment

 

Hit the 

Select Advisor

 button

 

In a new menu you will see

PAAs who are available. 

 

Use the 

pull down

 menu under the respective PAA to 

see the times they have open. 

 

Select an available time.

 

Hit the 

S

elect 

T

ime

 button.

 

You will be taken back out to the main appointment page. Review the details.

 

Select 

Book It!

 

to book your appointment – you and the peer advising assistant will receive a calendar invite for your MSU Outlook email calendars.



2022-23 Peer Support Leaders
Frank Dolecki
pronouns: he/they
"Hello! I am a senior at Lyman Briggs majoring in Human Biology and minoring in Cognitive Science as a pre-medical student. In the future, I want to go to medical school and be a physician of some kind (maybe a psychiatrist or a pediatrician, but I am open-minded about other specialties!). One fact about me is that I am a first-generation college student, and I love mentoring and assisting other students as they adjust to college. During my time at MSU, being first-generation made me realize how important it is to have mentorship and a strong support group of mentors and friends. This was also the reason why I joined Briggs in the first place: the fact that it's a smaller community within MSU allowed me to be more confident in reaching out to students, professors, and advisors for help. Adjusting to college can be difficult, so I want to offer my advice, assistance, and personal experiences for those that need it (whether it's how to get involved on campus, help for your science classes, or anything else you want help with!), which is why I wanted to be a Peer Support Leader for Briggs.

Outside of classes, I am currently involved with a variety of extracurriculars. In the Honors College, I am the Social Events Coordinator for the First Generation Honors Association (FGHA), I have been an undergraduate learning assistant (ULA) for two sections of UGS110 last fall, and I have been/will continue to be a student panelist for informational sessions about the Honors College and the Academic Scholars Program. I also work with patients at Origami Rehabilitation through Brain Exercise Initiative (BEI), played trumpet in the Spartan Marching Band for two years, and will be looking forward to playing in MSU's Campus Band this fall.
This fall, I am also looking into being a clinical volunteer for His Healing Hands in Lansing, leading and developing a student organization for first generation college students that are pre-med, being a research assistant for the Timing and Perception (TAP) lab on campus, and finding out ways I can learn more about and serve the LGBTQ+ community through volunteer work. In my free time, I enjoy working out, learning how to cook, and watching comedians like Conan O'Brien (one of my favorite celebrities!). I am excited to meet you this school year and am willing to help you in any way I can with whatever you need. Don't hesitate to reach out!"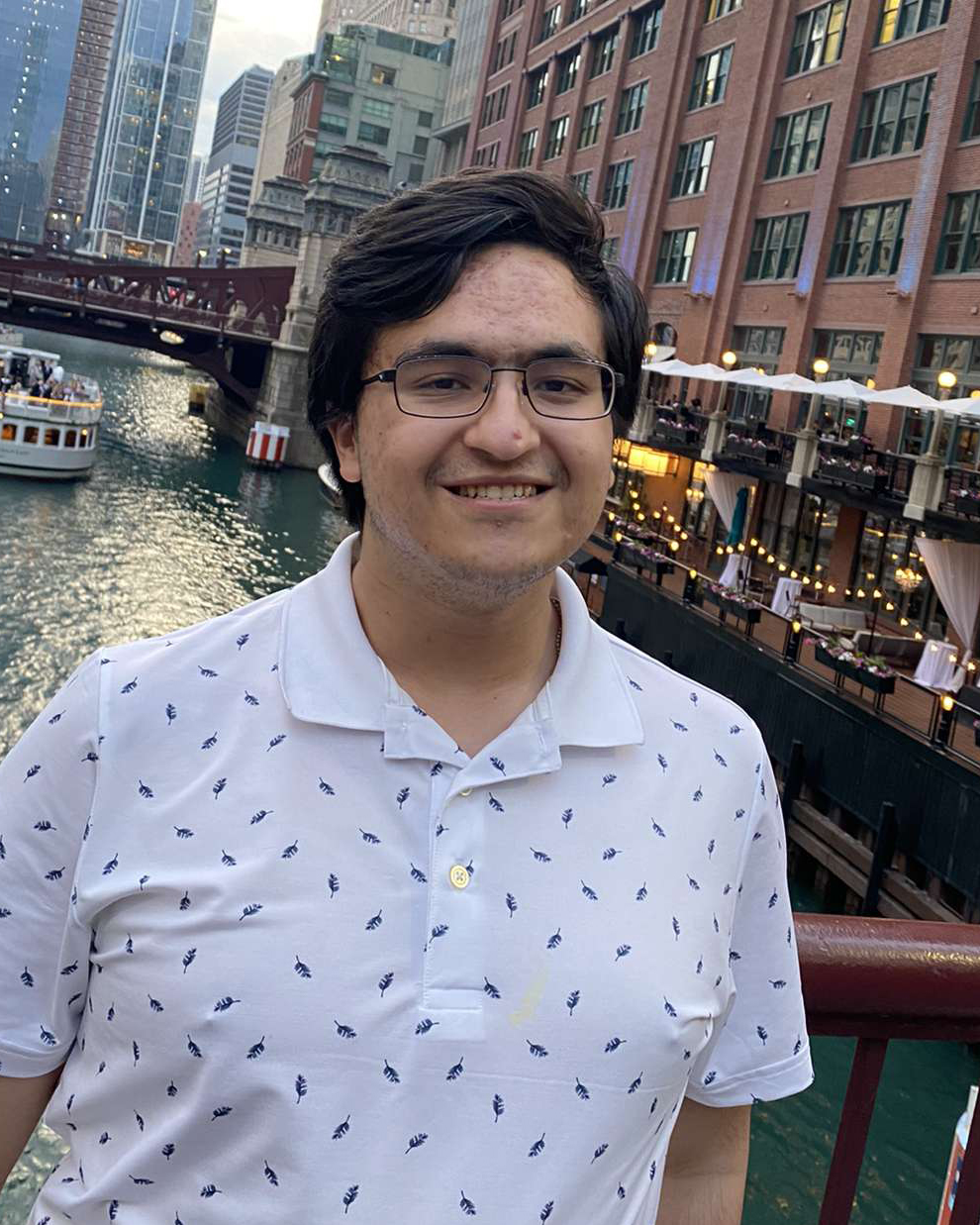 Aya Latif
"Hi! I am a senior majoring in Genomics and Molecular Genetics with a minor in Bioethics. I am passionate about the field of genetics and have plans to pursue a career in genetic counseling after I graduate. Outside of classes, I am involved in SACI (Sexual Assault Crisis Intervention), MMG club, and SUPR (Students United for Palestinian Rights). This past summer I conducted plant biology research while studying abroad in Germany, but the majority of my research experience has focused on human reproductive health. I always welcome questions about my study abroad experience as well as how to get into research labs on campus. I knew that Lyman Briggs was the right place for me when I got to experience what it is like to be a part of this tight-knit community. This is something I am forever grateful for as the big university setting can be intimidating and overwhelming at times. During my time at MSU, I am often working at multiple positions and understand that it can be stressful to manage work, classes, and social activities. As a Peer Support Leader (PSL), I am here to help with time management skills to create the right balance for you. Being a PSL means I am able to stay connected with and support Briggs students, and I am excited to give back to the community that set me up for success. If you have any questions or just want to talk, feel free to set up an appointment with me!"