Peer Support Leaders
About
Lyman Briggs College Peer Support Leaders are current Briggsies who desire to support the success of their peers, especially first- and second-year students. As third- and fourth-year students, PSLs provide support in exploring co-curricular opportunities, assisting with advising needs, and providing an experienced student perspective. 
In addition to one-on-one, walk-in, and group advising, PSLs also assist in facilitating workshops focused on students success.
To schedule an appointment with a PSL, visit student.msu.edu. 
Log in using your NetID and password.

 

Select Academic Progress.


Select

 the

 

Advising/Tutoring Appointments 

tile. 

Select 

Schedule an Appointment

.

Under 

Category

, use the pull-down menu to select 

Advising

.

Under 

Advising/Tutoring Unit

, use the pull-down menu to select

 

Lyman Briggs College Advising

.

Appointment Reason: 

Hit the

 magnifying glass

, which will display a menu. 

 

 

C

hoose 

Peer Support Advising

Additional Information: 

Leave a note 

on what you want to discuss

Appointment Type: 

Zoom Appointment

 

Hit the 

Select Advisor

 button

 

In a new menu you will see

PAAs who are available. 

 

Use the 

pull down

 menu under the respective PAA to 

see the times they have open. 

 

Select an available time.

 

Hit the 

S

elect 

T

ime

 button.

 

You will be taken back out to the main appointment page. Review the details.

 

Select 

Book It!

 

to book your appointment – you and the peer advising assistant will receive a calendar invite for your MSU Outlook email calendars.



2021-2022 Peer Support Leaders
Shravya Chanamolu
"Hello! I am a junior majoring in Human Biology and I am on the pre-medical track. Furthermore, I am part of the Osteopathic Medical Scholars Program (OMSP) and I am in the process of applying to Michigan State University's College of Osteopathic Medicine (MSUCOM). Along with my academic endeavors, I am involved in a variety of extracurricular activities. I work at a stem cell research lab with a focus on male infertility on campus, as well as volunteer with the Mother Teresa Hospice House and the Crisis Text Line. The Crisis Line piqued my interest in mental health, which led me to found the MSU Unmasked app, which provides a safe space for MSU students to anonymously talk about their stress and general struggles. I have held other leadership positions, including being the mentor chair for the Her Campus online magazine, the director of communications for the Student Health Advisory Council (SHAC), and the finance chair for Spartan Zaariya, which is an all-girls fusion dance team. I am also an External Outreach Chair for a national fusion dance championship competition called Bollywood America, which makes me a liaison between the rest of the board and teams across the nation. I am also a member of Pre-Soma, which is a pre-osteopathic medicine club; the Coalition of Indian Undergraduate Students; and Alpha Kappa Psi, which is a professional business fraternity.
 
As a Peer Support Leader, I aspire to utilize my experiences as an undergraduate student in the Lyman Briggs College, as well as those of my peers, to help guide you through any difficult times you may be facing by being a supportive shoulder to lean on and by providing you with helpful resources. Please feel free to reach out to me and schedule an appointment with me. I look forward to meeting with you!"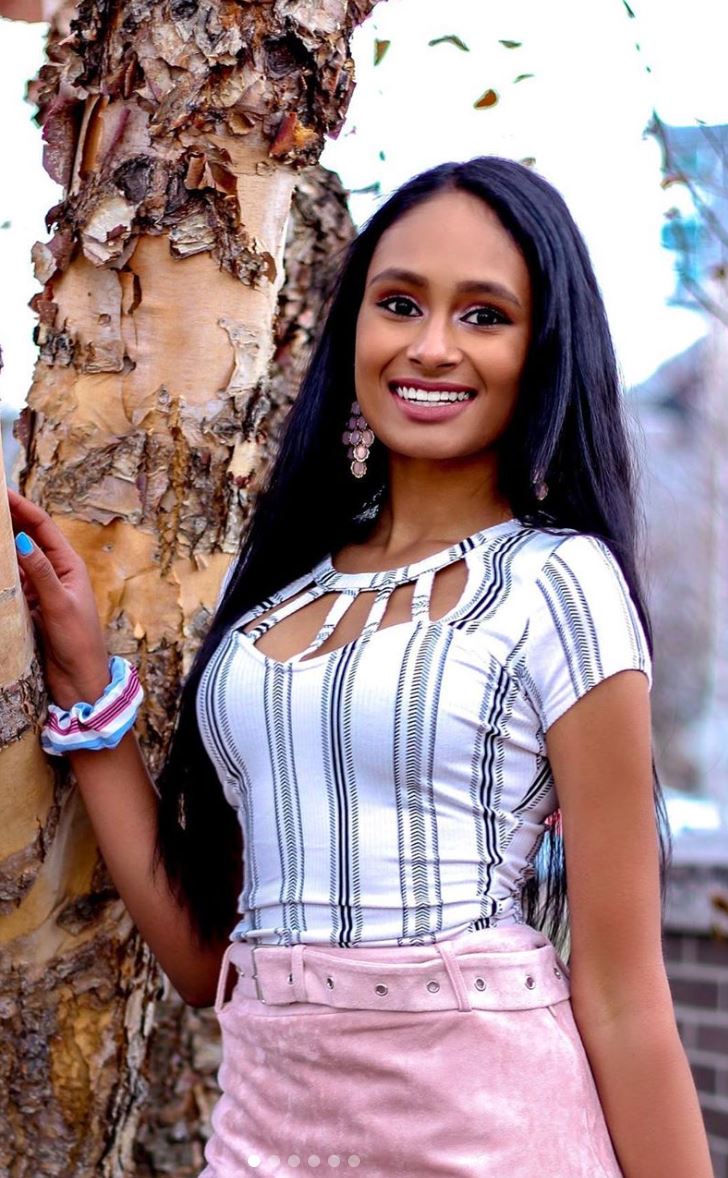 Frank Dolecki
"Hello! I am a junior at Lyman Briggs majoring in Human Biology and minoring in Cognitive Science as a pre-medical student. In the future, I want to go to medical school and be a physician of some kind (maybe a psychiatrist or a pediatrician, but I am open-minded about other specialties!). One fact about me is that I am a first-generation college student, and I love mentoring and assisting other students as they adjust to college. During my time at MSU, being first-generation made me realize how important it is to have mentorship and a strong support group of mentors and friends. This was also the reason why I joined Briggs in the first place: the fact that it's a smaller community within MSU allowed me to be more confident in reaching out to students, professors, and advisors for help. Adjusting to college can be difficult, so I want to offer my advice, assistance, and personal experiences for those that need it (whether it's how to get involved on campus, help for your science classes, or anything else you want help with!), which is why I wanted to be a Peer Support Leader for Briggs.

Outside of classes, I am currently involved with a variety of extracurriculars. In the Honors College, I am the Social Events Coordinator for the First Generation Honors Association (FGHA), I have been an undergraduate learning assistant (ULA) for two sections of UGS110 last fall, and I have been/will continue to be a student panelist for informational sessions about the Honors College and the Academic Scholars Program. I also work with patients at Origami Rehabilitation through Brain Exercise Initiative (BEI), played trumpet in the Spartan Marching Band for two years, and will be looking forward to playing in MSU's Campus Band this fall.

This fall, I am also looking into being a clinical volunteer for His Healing Hands in Lansing, leading and developing a student organization for first generation college students that are pre-med, being a research assistant for the Timing and Perception (TAP) lab on campus, and finding out ways I can learn more about and serve the LGBTQ+ community through volunteer work. In my free time, I enjoy working out, learning how to cook, and watching comedians like Conan O'Brien (one of my favorite celebrities!). I am excited to meet you this school year and am willing to help you in any way I can with whatever you need. Don't hesitate to reach out!"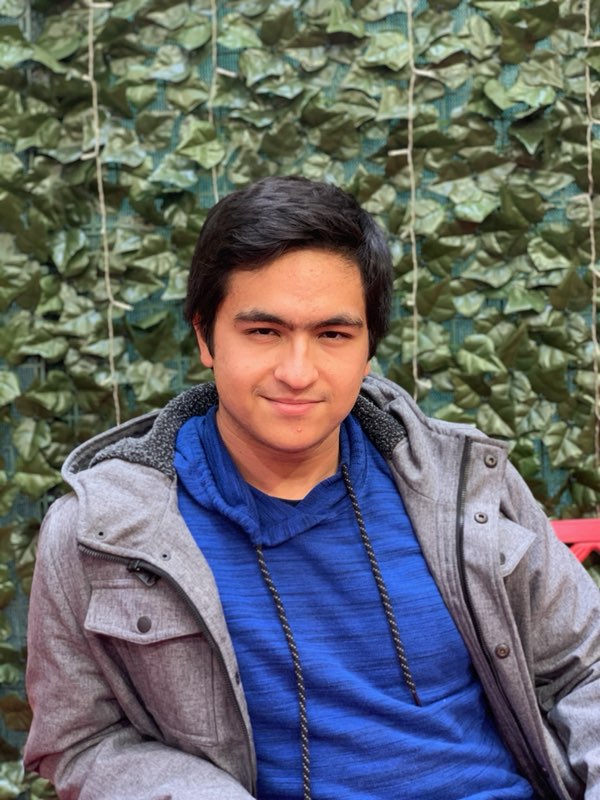 Katie Gibbs
"Hi! This year I will be a junior in Briggs majoring in Zoology with a double concentration in Ecology, Evolution, and Organismal Biology and Animal Behavior and Neurobiology. I plan to find a job working in wildlife conservation or at an accredited zoo or aquarium after graduation. As a student I am involved in CHAARG, a women's health + fitness community on campus, Zeta Theta Omega which is our professional zoology fraternity, and I enjoy going to as many football, basketball, and hockey games as I can. During my freshman year I worked at Associated Students of Michigan State University and served on student council, and was on the school's Student Sustainability Leadership Council. This past spring I also worked as an Undergraduate Learning Assistant for Dr. Barnard's LB172L course. I choose to be a Briggsie because I loved the idea of getting to attend a big university, but have a smaller community within it where I could foster relationships and gain valuable experience and learning. Being a Peer Support Leader has now become part of that experience and I am eager to be a mentor and resource to students the way that others have been to me. I am here to help you in any way that I can, if you have any questions, need some advice, or would like to talk about my experience schedule an appointment with me so we can chat!"